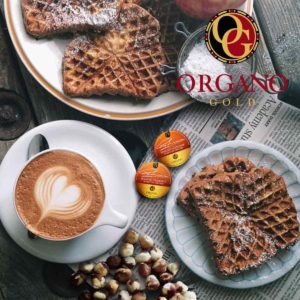 Summer may be halfway over, but that doesn't mean all the fun has to wind down. Here at OG, we're turning up the volume this August with our biggest event of the year – the annual International Convention in Los Angeles.
To kick off this action-packed month and build up the anticipation leading to Convention, we're taking up to 15% off all our BrewKups products across the board, making it easier for you to enjoy freshly-brewed coffee every morning.
Sound good? Hold on, because we've something even bigger and better for you:
BrewKups Bonanza Promo Pack – Only 1,000 Available!
Get 50% off wholesale price and save $119 with our BrewKups Bonanza Promo Pack, which features our popular Black Gold, Royal Brewed, and Caramel Vanilla BrewKups flavors.
But that's not all – you'll also get a FREE BrewKups item courtesy of OG Business Tools with every BrewKups Bonanza Promo Pack you buy!
Pay only $119.50 for $239.00 worth of our premium BrewKups offerings
First 700 buyers of the Promo Pack get a FREE Greg Norman Mobile BrewKup Holder – the most portable way to display and advertise the BrewKups opportunity to your prospects
The next 300 buyers of the Promo Pack get a FREE "Just Brew It!" Mug – the perfect complement to your freshly brewed BrewKups coffee every morning
The BrewKups Bonanza Promo Pack is available only until August 16, and is limited to only 1,000 Packs. Hurry and log in to your BackOffice to get yours now!
*Pricing and savings stated above are in US Dollars. This promotion is available in US, Canada, and Puerto Rico.