It is hard to believe that Organo Gold has been in Mexico for six years already! How time flies when you're having fun, making friends and selling coffee. Everyone here at OG headquarters is ready to help celebrate this six year anniversary with a big event in Guadalajara on December 6-8. Attending the event in this beautiful city will be the three key members of the OG executive team: Founder and CEO Mr. Bernardo Chua, Co-Founder and Global Master Distributor Mr. Shane Morand, and EVP of International Sales, Mr. Holton Buggs. OG Mexico's CEO Mr. Rodolfo Vargas, and many OG Diamond attendees, will also be on hand to ensure this is the most memorable occasion in OG Mexico history.
For those of you who don't know much about the city in which this OG celebration takes place, here are five interesting facts to help you get to know Guadalajara a little better.
Guadalajara, the capital city of the state of Jalisco, is Mexico's second biggest city, and in many respects can be considered the quintessential Mexican destination.
This is the birthplace of two of Mexico's most archetypal exports — mariachi music and tequila.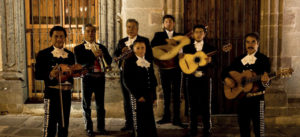 Guadalajara is also one of the country's industrial and business centers, and is sometimes referred to as Mexico's Silicon Valley.
The city is named after the Spanish city of Guadalajara, the name of which is derived from Andalusian Arabic and means "river/valley of stones."
Guadalajara is considered by many to be one of the cultural hubs of Mexico, and the city plays host to many large-scale cultural events, including the International Film Festival of Guadalajara, the Guadalajara International Book Fair, as well as a number of other globally renowned cultural events which draw international crowds.
Congratulations to everyone at OG Mexico — we know everyone in the OG Family will be with you in spirit as OG helps you celebrate this six year milestone early next month.
Get your tickets here