OG Nation – Happy Friday!
This week we had some major announcements about contests, promo packs, incentives, and more!
If you missed any of these announcements, don't worry! Here's everything you need to know about this week in OG.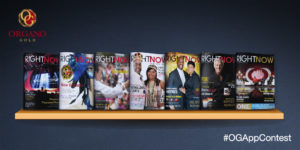 RightNow Magazine Cover Contest
Announced earlier this week, the RightNow Magazine Cover Contest will kickoff this upcoming Monday and will run all the way through July.
Every Monday over the next 7 weeks, we will release one of our vintage RightNow Magazines to the Organo Gold Publications App, in all three languages. Then, all you have to do is share something from the app to social media with the #OGAppContest to be entered into a draw to win that week's magazine cover, signed by Mr. Bernie Chua himself. It's that easy!
For more information, click here
Father's Day Promo Pack 
The Father's Day Promo Pack went live on Monday and will run all the way until June 28th. Featured contents of the promo pack include our refreshing Black Ice and two free boxes of our Royal Brewed BrewKups.
For more information, click here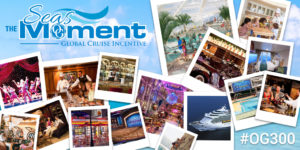 Seas The Moment – New Leader!
For the first time since February, we have a new leader in the Seas The Moment Incentive! Ugochukwu Omeogu (Nigeria) has taken over the top spot with an impressive 855 points*. Nearly 300 people have reached the 135-point plateau and with over a month remaining, will Ugochukwu maintain his lead or will another Distributor seize control of the top spot?
For an updated leaderboard, visit your BackOffice.
* As of June 19, 2015
OG Experience Newsletter – May/June
Lastly, the OG Experience Newsletter went out this week and for the first time ever we launched this newsletter in both English and Spanish! This month's newsletter features the best photos from the most recent Global CJM Day, updates on the Seas the Moment leaderboard, recaps from the Go Diamond Weekend and Women Who Win events, and a link to the Q2 edition of our RightNow digital magazine.
For more information about the OG EX Newsletter, click here