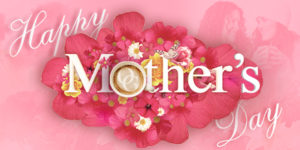 Here at Organo Gold, we believe that mothers the world over are the source of many wise words. So today, in honor of Mother's Day, we thought we'd share a few wise words about the wonder that is motherhood, plus a few fun tips from some of our favorite fictional TV moms!
"I realized when you look at your mother, you are looking at the purest love you will ever know."  ~Mitch Albom
Tami Taylor (Connie Britton) of Friday Night Lights on raising kids: "Well, the big deal is that it's part of my job to make sure you don't grow up stupid. It's bad for the world."
"The heart of a mother is a deep abyss at the bottom of which you will always find forgiveness." ~Honoré de Balzac
Lady Grantham (Maggie Smith) of Downton Abbey on making friends: "I don't dislike him, I just don't like him. Which is quite different."
"A mother is a person who, seeing there are only four pieces of pie for five people, promptly announces she never did care for pie."~Tenneva Jordan
Sarah Braverman (Lauren Graham) of Parenthood on the importance of just being there: "For what it's worth, you have me. I'm not going anywhere. And I'm really sorry, but that's gonna have to be enough, okay? Okay."
"I remember my mother's prayers and they have always followed me. They have clung to me all my life." ~Abraham Lincoln
Betty Francis née Draper (January Jones) of Mad Men on opportunities: "When you don't have any power, you have to delay things."
"Most mothers are instinctive philosophers." ~Harriet Beecher Stowe
Claire Dunphy (Julie Bowen) of Modern Family on seizing the day: "Is this what you're gonna do with your life? Sleep late and take a selfie?"
Happy Mother's Day to all the moms out there in the worlds — may you and your loved ones all have a wonderful day.