After talking about the best moments of 2014, it's now time to turn our attention to 2015. Given how much success we had in 2014, we can't wait to look ahead and see what the upcoming year has in store for us.
To help you get excited for the upcoming year, we've laid out the Top 5 reasons why OG Nation should be excited about 2015!
NEW Flavor Coming to BrewKups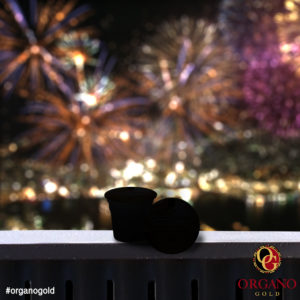 What's better than 3 BrewKup flavors? How about 4!
A new BrewKup flavor will be announced in 2015 and comes with equal parts of savory, sweetness, and secrecy. What flavor is it?  And when will it be announced?
We could tell you, but where's the fun in that? All we can say is that this new flavor is coming… and maybe sooner than you think!
Viva Las Vegas!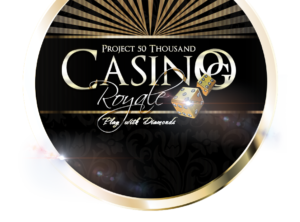 The Ultimate Training Experience is coming to Las Vegas!
Project 50 Thousand, Organo Gold's first marquee event of the year, will take place on February 7-8 at the Thomas and Mack Center in Las Vegas, Nevada. Last year's event featured the launch of the BrewKups, exclusive CJM training and a surprise appearance from The Great White Shark, Greg Norman.
This year's event will feature OG's first ever Casino Royale Night — an exclusive gala reserved for GOLD, VIP, and Diamond ticket holders. It will be a night filled with high stakes and high excitement and will offer a unique opportunity to mingle and network with Organo Gold's top Leaders.
There's no better training ground than P50K and Leaders and Distributors from all over the world come to this event to take their businesses to the next level. For those who are serious about growing their business and going Diamond, there's no excuse to miss this event.
New Incentive Promotion
A new incentive program is coming to Organo Gold and will be announced live at Project 50 Thousand! This new program has been in the works for quite some time and is guaranteed to be one of the biggest announcements of 2015.
While we can't give away too many of the details, we can say with absolute certainty that growing your business will be not only easier, but far more productive than it has ever been in the past.
If you're serious about growing your business then you will want to be there live and in-person to hear this major announcement!
Dream Team Europe 2015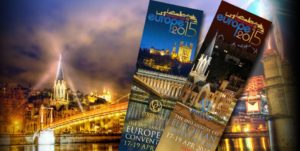 The 2015 "Dream Team Europe" Convention will take place in April 17-19 in Lyon, France. After the rousing success of last year's inaugural EU Convention, OG Europe is looking to take it up a notch for their biggest event of the year.
Who will be there? What will be announced? And what surprises does OG EU have in store? There's only one way to find out…
2015 'Ignite' International Convention in Los Angeles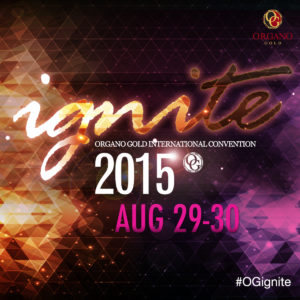 For the first time ever, Organo Gold is coming to Los Angeles for the 2015. International Convention! A city known for its flashing lights, blockbuster movies, and A-list celebrities, LA embodies the success and opportunity that have made OG famous.
LA is the 2nd most populous city in the United States and is regarded as one of the world's most international cities. Known as 'The City of Angels', LA is world renowned for many industries, including fashion, business, sports, entertainment and music.
A city that truly shines as bright as Diamond, it's the perfect setting for the world's Number One Lifestyle to take in OG's marquee event.
To get your tickets for this event, click here