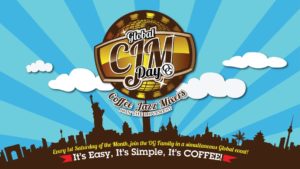 Global CJM Day is coming up next week!
As Distributors from across the globe get ready to host CJMs and share their photos and videos using the #GlobalCJM, we've been getting quite a few questions about where you should be hosting your CJMs.
Here are 5 different locations you can host your CJM to maximize the impact of your event.
You know what they say – there's no place like home! Your living room is the perfect location to host a CJM and should always be your first option, if possible.
If you can't host it at your own place, don't be shy about asking a friend. As mentioned above, a house is the best place to host a CJM and will make your guests feel more comfortable.
Community Centers were built for the purpose of bringing people together, so hosting a CJM here seems like a natural fit.
A Private Space in a Restaurant
Many restaurants have private spaces that you can rent out to host your CJM. Make sure it's an enclosed area; otherwise your guests may be distracted by what's happening elsewhere in the restaurant.
Booking a conference room in a hotel can also work, but you must be weary about making your CJM seem too formal. You want to create a relaxed and casual environment when you host a CJM, so if you do opt to host it at a hotel, make sure your event doesn't seem like an Opportunity Meeting.
If you haven't started planning your CJM for this Saturday, what are you waiting for? Pick up the phone, break out your contact list, and start calling now!