2014 was another year of expansion for OG!  Our Top Five 2014 moments continue:
#3: OG Global Expansion — Openings in Costa Rica, Portugal, Singapore and Nigeria
OG's mission to take the treasures of Ganoderma to the people of the world was truly achieved in 2014, with the company's steady and continued global expansion. Openings in various regions included Nigeria in Africa, Costa Rica in Central America, Singapore in Asia and Portugal in Europe. All of these countries were an ideal fit for the OG products and lifestyle.
The first exciting new country launch was all the way back in January, when OG opened in Singapore. "The opening of Singapore is critical for Organo Gold to help meet increased product demand in Southeast Asia," said Organo Gold Founder and Chief Executive Officer Bernardo Chua at the time.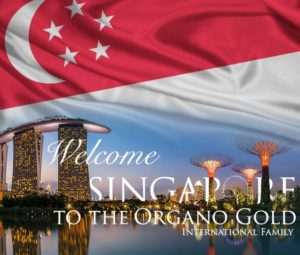 Next up was the launch in Portugal, an important expansion into the growing OG community in Europe, as Bernardo Chua noted when the launch took place. "The opening of Portugal further highlights Organo Gold's European success and continued product demand," he said. 
OG also launched in Nigeria, another big step for the company in the thriving African market. With its population of over 178 million and its booming economy, the potential for Organo Gold in Nigeria is immense and exciting in equal measure. Costa Rica was the final country to be added to the OG family in 2014.
As Holton Buggs said when the Costa Rica launch was announced in November, "Expansion into Costa Rica is a natural to a company that offers a line of premium coffee products. There is a high demand for Organo Gold's products and numerous inquiries about the opportunity."
With this expansion in all corners of the world, is clear that 2014 was a growth year for OG — and we look forward to sharing the OG products and lifestyle with many more countries and regions in 2015.