What's the old aphorism, "time flies when you're having fun"? We here at Organo Gold would like to amend that slightly, and say that "time flies when you're drinking BrewKups."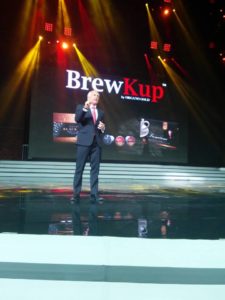 It's hard to believe that it has been 12 months since OG BrewKups were launched at the 2014 PK50 event in San Antonio. BrewKups have become such a huge part of the OG product family, and the sales figures reflect how popular single-serve coffee makers have become in homes across the world. "BrewKups marks an important step forward in helping Organo Gold to capture one percent of the global coffee market," said Holton Buggs, Executive Vice President of Sales and Marketing, at the time of the launch.
Just this month saw an addition to the increasingly robust line of BrewKup flavors with the launch of the Vanilla Caramel Kup.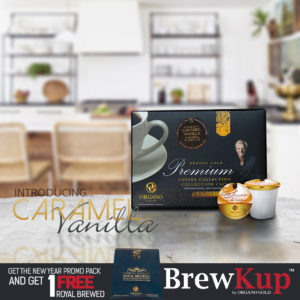 In honor of this one year anniversary of the launch of BrewKups, we'd like to ask you — what's your favorite Kup? Use the hashtag #BrewKup on Instagram, Twitter or Facebook and show us pictures or tell us a few words about your dearest and most-preferred OG BrewKup.
We look forward to seeing what you are doing with your BrewKups, particularly the delicious new Vanilla Caramel variety!
Remember that hashtag — #BrwwKup — and show us how you brew it!