The roots of Christmas go deep in Europe, where the various different nations and cultures all have their own traditions. So today we thought we'd take a look at some of those traditions as we continue our OG-style celebration of the holiday season across the globe.
•    In Italy, many people attend
midnight
mass on Christmas Eve. But our favorite part of this tradition is what happens when they return home — if it's cold, which it often is, people traditionally enjoy a slice of Italian Christmas cake called "
Panettone
" (which is like a dry, fruity sponge cake) and a cup of warming
hot chocolate!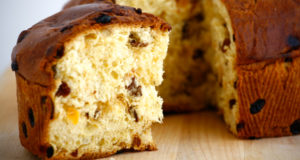 •    In Germany, the gift-giving starts early on December 5, which is known as 
St. Nicholas' Day
. On the evening of December 5, children leave their shoes at the door, and St. Nicholas visits overnight and leaves small gifts, such as candies and dried fruit, for the children.
•    In Spain, many people attend
midnight
mass on Christmas Eve, which is known as "
La Misa Del Gallo
" or The Mass of the Rooster, because a rooster is supposed to have crowed the night that Jesus was born.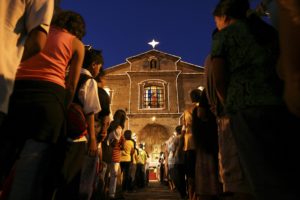 •    Norway is the birthplace of the Yule log. The ancient Norse used the Yule log in their celebration of the return of the sun at winter solstice. "Yule" came from the Norse word "
hweol
," which means wheel. The Norse believed that the sun was a great wheel of fire that rolled towards and then away from the earth.
•    In Hungary, Christmas Eve is very important and is called "Szent-este" which means Holy Evening. People spend the evening with their family and decorate their Christmas tree. The main Christmas meal, which is also eaten on Christmas eve, consists of fish and cabbage and a special kind of poppy bread/cake called "
Beigli.
"
Does your family have any special and unique holiday traditions? Share them with us here at OG Family.