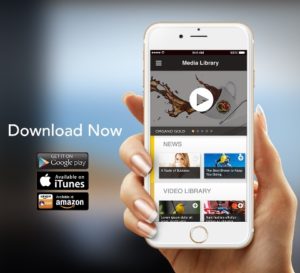 Available in the U.S., Canada and Mexico, the Organo Mobile App is the official Organo application that allows you to grow and develop your independent business – in ways that you've never thought possible!  Increase your sales conversion with the power of an app and get access to outstanding features that make your life easier.
Organo Mobile App's Main Features
Actionable Dashboard: Gives you a snapshot of your business details such as name, rank, location, status, and recruiting – to gain visibility into the numbers that drive your business. The OG Mobile App will allow you to understand your compensation plan through an interactive experience and identify the people who need you the most!
Increased Productivity: Track you personal and teams productivity in real time with a daily report that tells you where you are today, and what you need to do to achieve the next level of success. The OG Mobile App will help you learn the business through actionable steps.
Real Time News Updates: Stay informed with Organo news, events, blogs and social media.  The OG Mobile App will keep you up to date on new promotions, products, and technical updates as well.
Exclusive Multimedia: Get access to, and inspiration from, exclusive multimedia content – like videos of testimonials, and international rewards trips. The OG Mobile App will allow you to receive training and product resources… On The Go!
Don't Download the New Organo Mobile App Now… DO IT RIGHT NOW!
Step 1: Sign into you BackOffice account.
Step 2: Select ORGANO MOBILE App from the side menu.
Step 3: Follow the prompts through the introduction and subscription.
Step 4: Download the Organo Mobile App from the app store.
Step 5: Sign into the App with your Distributor ID Number.
Discover the Gold and let the Organo Mobile App help you… Stay In Zone 1!