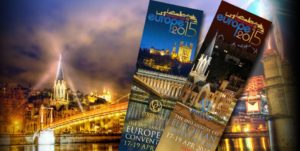 Organo Gold Europe is growing so quickly, so this weekend's upcoming convention in France looks set to be more exciting than ever.
Here are seven amazing reasons why the OG Europe Convention is going to be a memorable, not-to-be-missed event, where attendees will be able to:
1.    Learn from Organo Gold CEO and Founder Bernardo Chua, Global Master Distributor and Co-Founder Shane Morand, and Executive Vice President of International Sales Holton Buggs.
2.    Meet OG Panel members, as well as the OG Distributor Advisory Council.
3.    Watch or even be a part of OG's famous recognition ceremonies.
4.    Shop for exciting new merchandise in the EU Convention store.
5.    Obtain more information about the latest and greatest markets and OG's ongoing global expansion.
6.    Multiple language interpretation and sign language services for attendees.
7.    Attend an exclusive gala dinner (Premium ticketholders only).
8.    Discover the many exciting surprises planned for everyone at the event!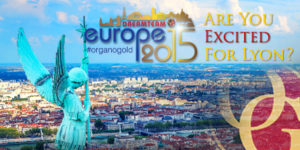 Where will you be this weekend, April 18-19? For those traveling to Lyon, France, we'll see you there — à bientôt.