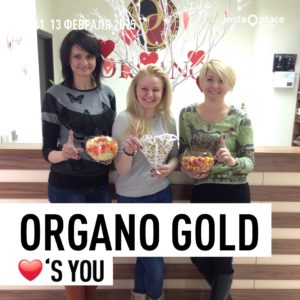 In OG Russia, Valentine's Day celebrations got everyone in the mood for love. The OG offices in Moscow, Kiev and Ekaterinburgh were full of heart-shaped decorations as everyone celebrated the romantic holiday.
From February 11 through 14, love was certainly in the air in all of these offices — with heart-shaped candies, an OG Love Story competition and OG Distributor couples sending us pictures of themselves and their most-loved OG products. From the many entries, a top 10 were chosen, and four couples were chosen as finalists. A Facebook poll decided who would be the winners, and the couple who received the most Facebook Likes were announced as winners on February 21. The two first-place winners were Artem Rudoy with Christina Rubets, and Alexander Kostenko with Alina Savchenko. Second place went to Maksim Nedbaylo and Svetlana Savchenko, and the third place was taken by Amina Garntsarik and her husband.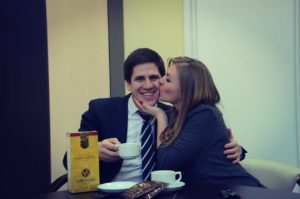 These lucky winners received a variety of OG-branded merchandise for their participation, as well as recognition via Facebook.
Following the hearts and flowers of Valentine's Day, OG Russia also celebrated a successful event on February 21-22. The first day saw over 350 people gather for a Super Saturday event that featured many Sapphire, Ruby, Emerald, and Diamond Distributors. Day two around 120 attendees enjoyed a round of training from Carmen Pratt, the Vice President of OG Europe Sales and Marketing.