Organo Gold is one of the most unique direct selling businesses around, and we know that everyone in the OG Family holds their business very close to their heart.
Here are just some of the many reasons that people from all walks of life just love their OG business with all their heart and soul:
• It centers around one of the world's most universally popular products — coffee! That makes starting up a conversation about Organo Gold one of the easiest and most natural things you will ever do.
•  The products can help benefit an already active lifestyle as products contain anti-oxidant rich Ganoderma Lucidum.
•  It allows Distributors the opportunity to join the Benz Club in North America (the Dream Car program in Europe) Club, and have Organo Gold pay them each month to drive a luxurious vehicle!
• An OG business offers something that it's almost impossible to put a price on — quality of life and time with the family. By breaking out of the 9-5 commuter routine, running an OG business offers you the freedom and flexibility to make your own hours. Which means you can always be there for the kids' soccer practice, or make that yoga class you keep missing when you have to stay back late at the office.
• Those who love to travel adore the travel opportunities that are presented by running an Organo Gold business. From trips to exciting cities such as Los Angeles  for international conventions, to incentive trips and even OG cruises — OG Distributors truly do travel the world.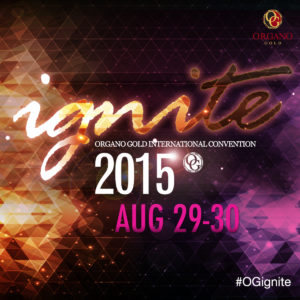 •  In addition to seeing the world, an OG business allows Distributors to meet their fellow Distributors, which includes a host of interesting people in a network that spans the globe. And with OG already in over 38 countries, that network is always expanding.
•  The OG community is a supportive one that allows all Distributors to help develop their interpersonal skills, learn more about themselves and meet a whole community of like-minded people.
We cherish every single one of our Distributors here at Organo Gold, and wish you all a very happy Valentine's Day, because an OG business is a love that will always be with you.