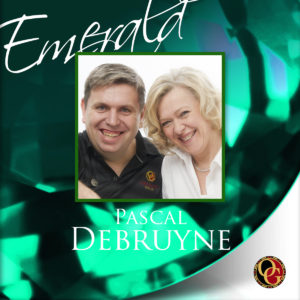 Who would you like to thank for this success and why?
We want to thank 'OUR PAST' for teaching us some valuable lessons. Together with my lovely wife, Claudia, who is my best friend, business partner and biggest fan, I am following our plan and build consistently a magnificent future for us and generations to come.
Is this the Number 1 lifestyle you imagined to reach with OG?
From slaves of our own businesses to totally independent business owners, in charge of our own life, we are using the OG opportunity to create the Number 1 Lifestyle we imagined! Our future looks brighter and brighter by the day!
What is your next goal and how you want to achieve it?
Our next goal is to help as many people as possible to become an Organo Gold life time customer. By helping everybody to enjoy the wonderful taste and benefit of Ganoderma we will have an active international network of at least 10.000 satisfied customers by the end of 2016.
How do you support your organization to achieve the same results?
Drink, enjoy & share your experiences! Consistently setting the example in showing my organization that these 3 simple actions, which can easily be duplicated by a large number of people, will bring them step-by-step closer in reaching their dreams.
What is your greatest achievement in life that makes you proud?
Proudly setting the example to my kids and family, my team & the entire OG Nation to never quit, is the way to achieve great things in life! Overcoming struggles has strengthened us and given us the belief that anything is possible, as long as your desire to follow a good plan is big enough!