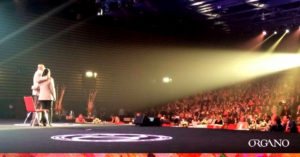 Recently, we sat down with ORGANO™ leaders to talk about what ignites their passion for OG and tips on building a successful ORGANO™ business. Their answers will inspire you!
Leaders:
Lilia Bautista, Crown Diamond / Philippines
Recognitions: Queen of Coffee, Top Producer (recognizes the Distributor with the most rank advancement within his structure/group).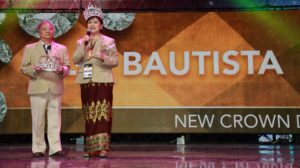 Robert and Kelly Rakowski, New Diamond / USA
Recognition:  New Diamond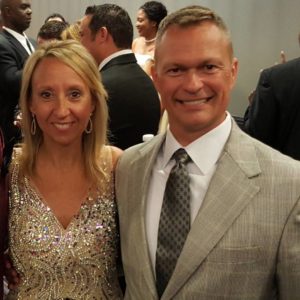 Tommaso Aloisi, New Diamond / Italy
Recognition:  New Diamond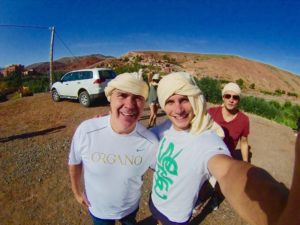 Angela Cruickshank, New Diamond /USA
Recognition:  New Diamond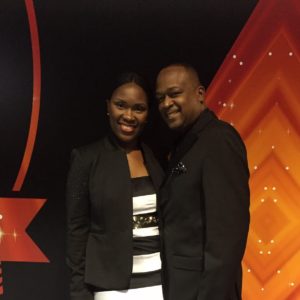 Dean Martin, Ruby/ Canada
Recognition:  Rock Solid Award (Distributors who qualified the most at their lifetime rank).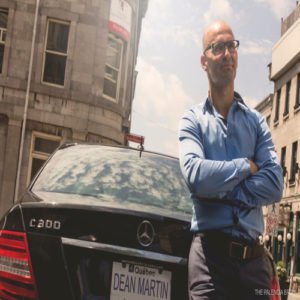 Liza Beck, Ruby / Australia
Recognition: Rock Solid Award (Distributors who qualified the most at their lifetime rank).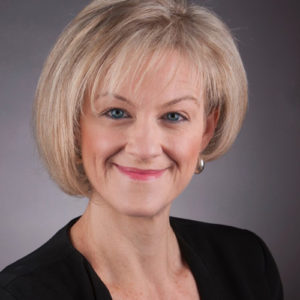 What does it mean to you to be an ORGANO™ Special Award Recipient? 
LILIA: Since the ORGANO™ Special Awards (Queen of Coffee and Top Producer) were given to me unexpectedly, I really had a wonderful surprise.  This gave me the confidence that I have joined the right company.
ROBERT: Winning an ORGANO™ award is exceptionally rewarding as the award is shared by everyone on our team who made it possible.
TOMMASO: It's a really wonderful feeling for myself, but it is even more important for the growth of my business and my influence to my team! When they saw that the company has rewarded me in front of all the world, they understood that I am doing a good job and I am the correct person to follow!
ANGELA: It was a very special moment . It meant that faith couple with work can make anything possible.
DEAN: The best award I could earn was rock solid. This recognition is proof that my team and I are going in the right direction to become Diamonds and more.
LIZA: Being an ORGANO™ Special Award Recipient validates that the approach I undertake for my team and I is correct in that we focus on primary principles of building strong relationships toward sustainable outcomes. This now enables the team and I to use the Award as testimony to further validate and promote our businesses to the next level.
What did you have to do to accomplish it?
LILIA: I am a product of ORGANO™ products.  Hence, this makes it easy for me to share and sell to anyone and everyone I meet and/or care for.
ROBERT: We consistently shared coffee and the tremendous opportunity that ORGANO™ has created for all of us. Basically zone 1 activities.
TOMMASO: I reached the rank of Diamond at 24 years old and I never miss an event with our leadership.
ANGELA: We had to make a decision that we would not give a voice to all of the negative influences of our surroundings. People that insisted on giving us evidence on why it would never work. The minute we silenced those voices the success began to happen.
DEAN: To earn Rock Solid, I had to demonstrate my leadership to my team. If we are to be successful, we must lead by example. It's the little things that often get you over the top.
LIZA: To reach this achievement I was fully committed. It was non-stop, seven days a week, working the ORGANO™ 4-step system. I was fully supported and worked closely with my team of Distributors and customers. Importantly, I worked closely with my mentor and business partner Mr. Carlos Oestby.
What advice do you have for new Distributors to help them become Special Award Recipients?
LILIA: Listen to our mentors, specially to Mr. Shane Morand and Mr. Holton Buggs.  Through their advice,  I started building my network by putting 20 on the left and 20 on the right, all on my first level.  And I kept doing it again and again while sharing, selling, and most importantly – using ORGANO™ products.
ROBERT: Plug into the system. If you apply yourself and commit inevitably you will succeed.
TOMMASO: I advise people to always be hungry for information, hungry for success, hungry for daily growth and always follow the instructions. And by always, I mean always.
ANGELA: There are four things I can share. (1) Surround yourself with people that see your light and add to it!!! (2) Go after what you want. If you don't, you will never have it!!! (3) If you don't ask, the answer is always no. And, (4) if you don't step forward, you are always in the same place.
DEAN: I recommend to people to dream big, and be an example of an honest person who thinks big. Never stop. People look at you and look up to you!!
LIZA: My advice to new Distributors is to become a product of the product. Stay FULLY committed and focused. Work closely with your business partners to help stay motivated and on track. Follow the 4-step system. Attend all events, conference calls, weekly local meetings and CJMs so you can prosper from their value and achieve results.
Can you share what you said on stage at the IGNITE International Convention in Los Angeles?  
LILIA: I am overwhelmed by the tribute.  When I actively joined ORGANO™ on December 17, 2012, I listened to my son Raio (Paraiso R. Bautista) who emphasizes on sharing the business to "People you know, you like and you trust".  To me, the only way to be trusted is by being Truthful…I am Lilia R. Bautista, married to Dr. Virgilio "Gil" Bautista for 40 years.  I gave birth to 12 children, 11 boys and 1 girl. I am 62 years old and I have a great stamina because I use ORGANO™ products.  I encourage everyone to do the same – keep using, sharing and selling ORGANO™ products.
ROBERT: Our speech was from the heart and not written however, our son Jacob told us from day 1 "dad, you're going Diamond".
TOMMASO: I was not earning money, but my ego was bigger than my bank account. I don't think I am special. I think I am a normal person that wants to do something special.
ANGELA: Don't make the excuses of why you cannot do this business, become the reason why you must do this business.
LIZA: I did not speak on stage however if I had I would say thank you to Mr. Bernardo Chua, Mr. Shane Morand, and Mr. Holton Buggs for providing this opportunity and great leadership. I am very proud to lead such a great team. This award demonstrates the self belief and support we all have with each other and ORGANO™.
As you read through the discussion the message is clear: believe in yourself and surround yourself with positive people. Listen to the leadership and your mentors; follow the system. Stay committed. #TasteTheGold.