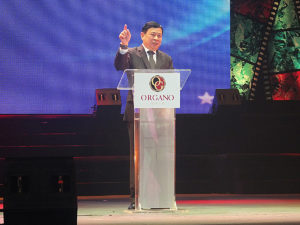 Organo Gold was thrilled, invigorated and has had a big collective smile on its face since the incredible reception we had at the big event in Guadalajara last weekend. The city was so warm and welcoming, yet with its population of more than two million people, it is more than just a beautiful, hospitable city — it is a place with huge potential for expansion of the OG business opportunity.
Our sincerest thanks and praise goes out to the entire team in Mexico — who worked for many months to bring this successful event to fruition. Over 100 people were committed to bringing this large scale four year anniversary event to fruition — and they were driven by the motto "El Sueno Comienza", which translates as "The Dream Begins Here."
And what a dream it was! With attendance surpassing the staggering 6,000 mark, this was the biggest event of its kind in the history of OG Mexico. And many of those 6,000 people were first-timers at an OG event. Just think of all of the family members, friends and colleagues they will go away and tell all about Organo Gold's coffee, tea, nutraceuticals and other products — and the wondrous mushroom that's at the core of it all!
There were many inspiring and fulfilling moments as part of the OG Team's trip to Mexico, here are just a few of them:
•    On Thusday December 4, OG Cares met with Companynos, a non-profit organization supporting younger children and their education. Volunteers from OG Cares helped to serve the a traditional Mexican food to all of the kids, and OG Co-Founder Shane Morand gave each of the children a gift to take home. Their beaming smiles said it all, and made the day so rewarding and worthwhile!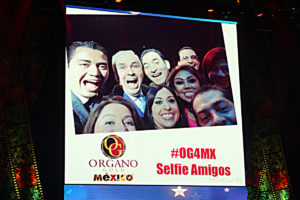 •    Then, on Friday, December 5, Shane gave the "grown-ups" a gift of sorts, with a super inspiring training session that was attended by Executives, Diamonds, Corporate Staff, Super Star Achievers and VIP Guests. Shane delivered the main message that people should "create a few simple actions that can be duplicated by a large number of people over a consistent period of time." Simple, yet potentially so successful!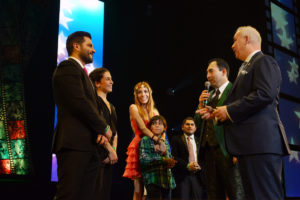 •    That Friday evening, OG Mexico played host to a cocktail party at the luxurious Fiesta Americana hotel. Guests were able to drink in the stunning views from the top floor of the hotel, as well as drink in the words of OG Mexico General Manager Rodolfo Vargas, who spoke about the thrilling potential Mexico holds for OG. There are already an impressive 100,000 OG Distributors across Mexico, but with a population of 120 million people — that's only the beginning.
As was the theme of the weekend, the dream really does start here for OG!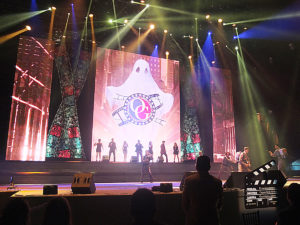 Congratulations to the entire OG team who worked hard to put together such an incredibly successful event. As we said, there is much more to come, and stay tuned for more OG Mexico Convention news. (In a forthcoming blog post, we'll soon be sharing a truly heartwarming tale that took place right on stage at the OG Mexico event.)