"Discover ideas for any projects or interests, hand-picked by people like you"  (about.pinterest.com)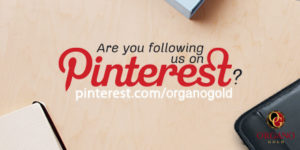 It is one of the most successful Social media channels worldwide – during 2014, 28% of the global Internet population were among its users. It is famous for the catchy images and is considered essential for branding by retail marketers; a virtual universe dominated by women but not disdained by men either; it's revolutionary, addictive, useful but fun all in one word:
PINTEREST
In only 4 year from its foundation in 2010, Pinterest envisioned the potential of the images within the Web 2.0 era and empowered people's creativity.
Designed as a virtual corkboard, users can select the images (also called "pins"), create, manage and organize thematically the "boards", according to their preferences.
Anything a user, better known as "pinner", likes online can be saved directly from the web onto a personalized account or searched within the platform itself.
Images and information can be uploaded from any electronic device, mostly mobiles according to the statistics.  Taking a picture of anything seen in real life can be saved and shared among pinners, both business and private users.
This social networking mechanism created over these past years is a visual database of infinite variety of content from personal DIY tips, family holidays, hair styles to home-made recipes; Pinterest is one of the most popular search tool for the latest fashion trends and inspirational quotes.
It is amongst the fastest growing channels for content sharing from private users and local business to international brands counting over 70 million of pinners worldwide according to Forbes.
If there were any rules in this parallel web-system, one would certainly be "follow a pin path": one inspiring picture can lead you towards a brand new world of interests and suggestions.
That's why celebrities, Michelin chefs, Fashion designers and bloggers cannot live without, including us at Organo Gold!
If you ever wanted to take your business to a creative level, having a place where you're able to collect your ideas, inspirational business advises and enhances potential connections all in one, Pinterest is the solution to the mess in your visionary needs!
Register for FREE and visit Organo Gold Pinterest page HERE