We are always happy share the success of our Distributors, even if it's sometimes outside the OG business.
On November 15th in Magnitogorsk, Russia, recently new Organo Gold Distributor, 25 year old Korchak Vitaliy, from Ukraine, stepped into the octagon for the Russian Federation WCSA PRO/AMA FIGHT SHOW "Combat Ring XI" – Steel Heart. Korchak fought hard and it was a close fight in the early rounds, but in the additional 4th round Korchak pulled off the victory!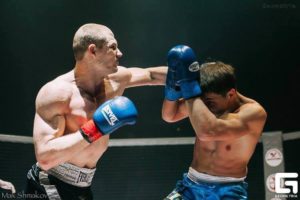 This isn't Mr Vitaliy's first major achievement in the octagon he also is the reigning Ukraine 2014 champion in Kickboxing.
'I decided to become a Distributor after I saw Varlams "VOG ALLIANCE group" video absolutely by chance. The next day Sapphire Maksim Nedbaylo called me, we talked on Skype, after that I came to the Organo Gold office in Kiev, had a conversation with Sapphire Ruslan Ekzarkho, he gave me more detailed information about the Organo Gold company and I made a decision to become an Independent Distributor. Also I do like the fact that such a man as Manny Pacquiao chose this company, because I believe that such people can't make a bad choice.' said Mr. Vitaliy.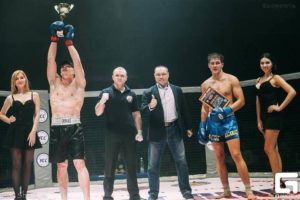 Vitaliy uses his fighting spirit and drive not only in the octagon, but for his Organo Gold business, and is quickly growing and moving up the ranks. His goal is to help spread 'The treasures of the earth, to the people of the world' and to join our other OG Champions; Our Diamonds soon.
On behalf of the OG Family we would like to congratulate him on his recent achievement in the octagon and with his Organo Gold business.
Special thanks to Diamond Varlam Gigoryan, who shared Korchak's success with us.
To Follow Vitaly on VK please click here: http://vk.com/vitaliyboxer