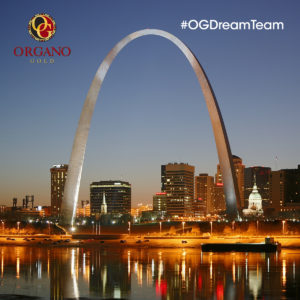 There are only three days left until our annual global convention OG One Team, One Dream 2014— and the excitement can be felt all over the world! And for those who are not able to make it to St. Louis just three short days from now, we are thrilled to be able to offer the 'One Team Live Stream' pay-per-view footage of the convention.
There are only a few seats left, and when they are gone, they are gone. So grab your ticket now for just $249 and you'll have access to two days of convention footage, streaming live from the Edward Jones Dome in St Louis.
https://www.youtube.com/watch?v=clWqcXAkKE4
OG Co-Founder and Global Master Distributor Shane Morand has been joining us in short three and a half minute YouTube videos all week, sharing his amazing tips and strategies for taking your business to the next level. In this clip, Shane talks about how one of the simplest and most powerful things you can do is become a better leader. Improving your leaderships skills every day, week, month and year will help attract other great leaders to your business. Shane encourages everyone to read, then re-read the incredible business-changing book Think and Grow Rich.
So go online and purchase your ticket today and be a part of Organo Gold history, even if you cannot be in St Louis this weekend, you can also join the conversation live on twitter by following our official twitter account @organogold and by use the #OGDreamTeam.