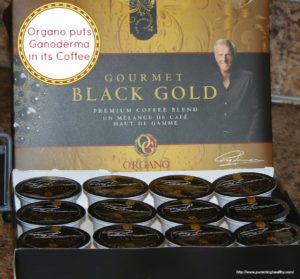 At Organo Gold, we pride ourselves on being a global gourmet coffee company that caters to consumers' active lifestyles, and everything we do stems from our central focus on the company mission — to bring the treasures of the earth to the people of the world through our Ganoderma-infused products. We are also all about family, so it made our day when we saw this review of our OG Gourmet Black Gold BrewKups and other products on the website Parenting Healthy — a site dedicated to eductation and the review of products that help families live happy, healthy and active lives.
The review focused on the delicious coffee products and the added healthy benefit of our renowned Ganoderma extract, and also touched on how OG gives back to the global community through our foundation OG Cares, even including a link to an OG Cares video.
See the full review here and be sure to show all of your friends, family, customers and prospects just how much attention OG and Ganoerma is getting in the larger community!