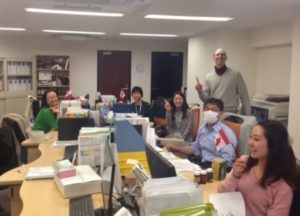 What it lacks in size, the OG Japan office more than makes up for in enthusiasm and outright happiness. Of course, given their setting, it's no surprise the seven employees of OG Japan have a pleasant outlook on life and work. The office is situated near the renowned Omotesando crossing and famous Harajuku shopping districts.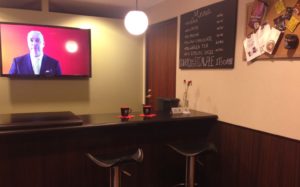 From Omotesando's high-fashion boutiques to Harajuku's much-admired colorfully clad denizens, it's a vibrant area, filled with stylishly-dressed people and many historic buildings that live in harmony. The neighborhood gets even more appealing in April, when cherry blossom season sees thousands of pale pink flowers blooming against the blue sky.
The folks in the OG Japan office are doing great work — and enjoying spreading the word about OG coffee and tea.