As Manny Pacquiao prepares for another big match, he and his hall of famer coach Freddie Roach recently took some time to relax and mingle with OG Distributors at our corporate office in Manila.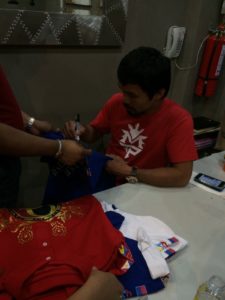 On November 22nd, at the Cotai Arena in Macau, China, our OG Champion and 10-time World Boxing title holder will be on show to defend his Welterweight world title against Chris Algieri. Manny will be sporting Organo Gold branded clothing while training, at the weigh-in as well as for pre and post-fight interviews.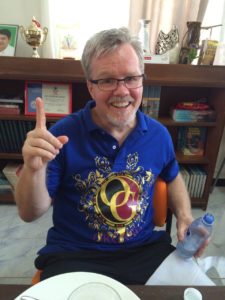 Manny Pacquiao recently joined the OG family back in April. As a champion inside and outside the ring; he knows the value of lifting people up around him to reach their dreams. When Manny isn't preparing for his next fight he can be found back home fulfilling his political career as a Representative in the Congress of the Philippines, building new centers for underprivileged youth, as an Ambassador for Habitat for Humanity and even leading presentations at the OG corporate office in Manila.
To cheer Manny on and show your support for our OG Champion via twiiter @@MannyPacquiao as he steps into the ring to defend his title. Don't forget to let him know that you are from the OG family!
To learn more about viewing this fight via PPV click here.