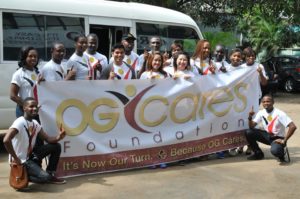 Organo Gold is incredibly proud of the work being done by OG Nigeria. We are also proud of all the work accomplished and efforts put in by the OG Cares Foundation. Functioning with a mission of "creating the leaders of tomorrow by enriching the lives of youth around the world," OG Cares focuses on the important role of providing opportunities for children who have so far been presented with little or no opportunities or resources in life.
On March 14, 2015, OG Nigeria management, top leaders and staff visited the House of Mercy Children's Home to spend quality time with the children. House of Mercy Children's Home is a place that shares a similar focus to OG Cares — namely, it is a place dedicated to improving the lives of children. Since 2006, the people at House of Mercy have been actively involved in catering for homeless street children and child beggars — providing them with food, clothing, shelter and emergency medical care and currently catering for about 45 children.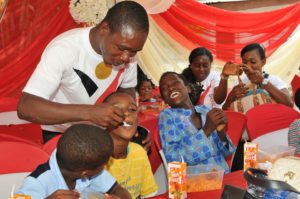 Naturally OG Cares and OG Nigeria wanted to get involved with this worthy home. So an event was organized, in which OG Nigeria leaders distributed food to the disadvantage children, street children and child scavengers. There were also games, entertainment, and other fun activities.
OG Emerald Distributor Ifeanyi Nwogu encouraged the children, sharing positive messages that left them feeling stronger and more hopeful. Then, OG Nigeria country manager Romeo Lagamayo thanked the children for giving the visitors the opportunity to spend time with them. OG rounded up the day with the presentation of a cash donation from OG Cares Foundation, as well as additional  food donations towards the "Mobile Kitchen" project being run by the House of Mercy.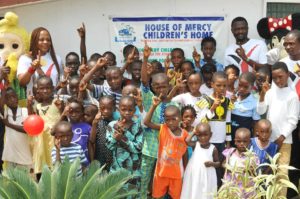 Finally, OG Nigeria invited all the children and the Founder of House of Mercy to grace our upcoming Grand Opening, on April 25, 2015, as some of our VIP guests. With this, Organo Gold continues to be leader, enriching the lives of disadvantaged children and starting a program that will continue to help children in need. This milestone shows what OG is made of — improving lives around the world and always keeping in mind the mantra that: "It's our turn, because OG Cares."