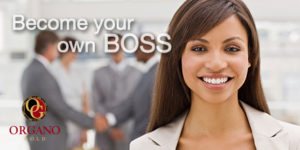 The road to success is never easy, but you are not alone!  Sit back, sip on your favorite OG BrewKup, as we salute and draw inspiration from these words of wisdom from "Sheroes" who helped pave the way!
"The question isn't who's going to let me; it's who is going to stop me." Ayn Rand (Novelist/Philosopher)
"We need to accept that we won't always make the right decisions, that we'll screw up royally sometimes  understanding that failure is not the opposite of success, it's part of success." Arianna Huffington (AOL/Editor In Chief of Huffington Post)
"Taking joy in living is a woman's best cosmetic." Rosalind Russell (American Actress)
"I've learned that people will forget what you said, people will forget what you did, but people will never forget how you made them feel."Maya Angelou (Author/Poet)
"It is our choices, that show what we truly are, far more than our abilities." J.K Rowling (Billionaire Author)
"The most effective way to do it, is to do it". Amelia Earhart (Aviation Pioneer)
"I learned to always take on things I'd never done before. Growth and comfort do not coexist." Virginia Rometty (President and CEO of IBM.
"We cannot change what we are not aware of, and once we are aware, we cannot help but change." Sheryl Sandberg (COO of Facebook)
"A woman is like a tea bag – you never know how strong she is until she gets in hot water." Eleanor Roosevelt (First Lady of The US,1933-1945)
Here's to your success – Let OG inspire, empower and motivate you – one sip at a time!