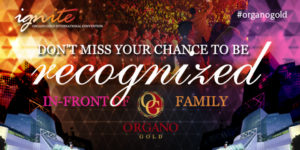 It is only a few months now until the OG community lands in the glittering city of Los Angeles. We are so excited to have this vibrant city hosting our International Convention for 2015 — and look forward to welcoming OG members from all corners of the globe.
The OG Dream Team — that is Founder and Chief Executive Officer Bernardo Chua, Co-Founder and Global Master Distributor Shane Morand and Executive Vice President of International Sales Holton Buggs — will be in attendance and they all cannot wait to celebrate another year of incredible growth and success.
If you haven't attended an OG global convention, you'll likely know an OG Distributor who has — and they can all tell you that this is a life and business changing event. Nothing beats the excitement of seeing the Dream Team live on stage, and of meeting and sharing stories with fellow Distributors from all over the world.
For the first time this year, the convention will be held in beautiful, bustling Downtown Los Angeles. The city center has experienced a huge revival in recent years — and is now full of luxurious lofts, acclaimed gourmet restaurants, hip hotels, scenic rooftop bars, designer boutiques, world class art galleries and all the hallmarks of a beautiful downtown urban center.
Here are some links to articles that talk about the boom of Downtown Los Angeles (known to locals as DTLA), home of the LA Convention Center which will be OG central from August 29-30.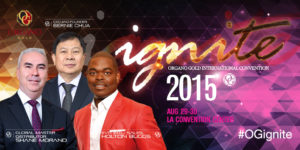 •    In January 2014, GQ magazine dubbed Downtown Los Angeles "America's Next Great City." Read the article here and check out their great map of DTLA's go-to eateries, cocktail bars, stores and more.
•    The New York Times named Downtown Los Angeles number five in its list of 52 Places to Visit in 2014, citing the dynamic food scene and plethora of new stores as reasons enough to visit.
•    DTLA is now home to Grand Park, a large green space in the midst of the Downtown LA area that is home to a beautiful fountain, lovely landscaping, offers great views of the Los Angeles City Hall building and often stages free concerts and other events for visitors.
•    Downtown Los Angeles restaurant Alma was named the "Best New Restaurant in the Country" by Bon Appetit Magazine in 2013. Chef Ari Taymor, at just 28-years old, creates experimental modernist American cuisine that is as pretty as it is delicious. It is not easy to get a table at this popular, petite eatery, so make a reservation soon if you'd like to indulge in this dining experience while visiting Los Angeles.
•    Downtown LA's Grand Central Market was last year's DTLA nod on Bon Appetit's list of the 10 best new restaurants in the US. The 97-year-old food court has experienced its own renaissance in recent years, with an influx of new gourmet stalls, such as high-end BBQ, modern Thai food, fresh oysters, gourmet cheeses, artisan ice-cream and so much more.
We look forward to welcoming you ALL to Downtown Los Angeles for what promises to be the experience of a lifetime at the 2015 OG International Convention. Be sure to secure your tickets and hotel accommodations today and get ready to IGNITE your dreams with us in Los Angeles.