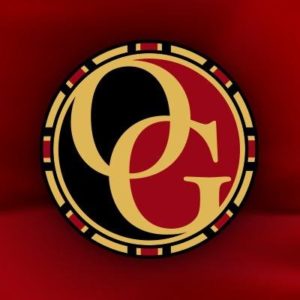 Social Media marketing has become a must have tool for all businesses. Twitter is one of the most miss understood platforms; however it's also one of the most powerful.  Today let's talk about some of the definitions and terminologies used on this popular social media channel.

Twitter is an open social media platform. That means that anyone can follow you and see what you're posting.
Definitions:
What is a Tweet?
A Tweet is any message posted to Twitter which may contain photos, videos, links and up to 140 characters of text. Once you've signed up, just type your first Tweet in the update box.
What is a Twitter Handle?
ThIs is the username you use to log into twitter and it always starts with the @ symbol. I.e. @Organogold
What is a Hashtag?
To the older generation this is known as the pound or number sign.  Hashtags are used by businesses to group conversations together.  For example if you want to read tweets about out last International Convention you can search for #OGDreamTeam and read all the tweets about it.
Direct Message (DM): Is a message sent through Twitter directly to another twitter user. Keep in mind, in order to send a PM on twitter you must both follow each other.
How do I find people to follow?
When you create an account, you can search for people by name or @username, import friends from other networks, or invite friends via email. You can also follow some of the people we've suggested.
What is a @Reply?
An @reply is any update posted by clicking the Reply button on a Tweet. Any Tweet that is an @reply to you begins with your username and will show up in your Mentions tab on the Notifications page.
Click HERE for more info on @replies
What is a mention?
A mention is any Twitter update that contains "@username" anywhere in the body of the Tweet. (Yes, this means that @replies are also considered mentions.)
Are you ready to start tweeting? Follow us @Organogold, send us a tweet and let us know what you think about our twitter basics guide.
For more information on Twitter and learn the basics and even more advance strategies. Please visit https://support.twitter.com/groups/50-welcome-to-twitter