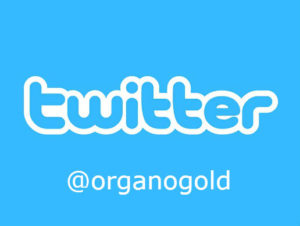 Organo Gold events are known for their flair, big announcements, recognition, emotional speeches and much more. What many don't know is that during OG events, our social media channels see the most growth. During our St Louis convention last year our Twitter channel we saw a large number in new followers in just 2 days. Today's blog will give you some tips on how you can grow your twitter followers during our #OGIgnite International Convention in Los Angeles this August 29-30, without spending any money on paid ads.
Use the events hashtag:
This is true for ANY event you attend. Using the event hashtag will let you speak directly to event attendees. Last year our event hashtag generated over 26 million impressions.  This year, we expect this number to grow even bigger.  The hashtag for this year's convention is #OGIgnite and if you do a quick search on twitter you will find that many of your business partners already started using it.
Use advanced search:
Did you know? Twitter has a really neat feature that  lets you search hashtags by location. This will come in handy during convention time to help you connect with Distributors who are attending the event. How do you get to advanced search? Just take the following steps
From Mobile (Android)
Search for the hashtag
Click the settings icon
Under refine results select "Near you"
When asked "Twitter will use your current location to customize your experience" select ok
Tap on apply
From the Desktop
1-     Search for the hashtag
2-     Click the arrow next to more options
3-     Click on advanced search
4-     Under places click on the location pin
5-     Select your location or Los Angeles, CA for the event location
Now you're ready to connect to anyone tweeting live from this location. We recommend that you engage in conversations online with fellow Distributors at the convention, and build long lasting relationships that span across all continents.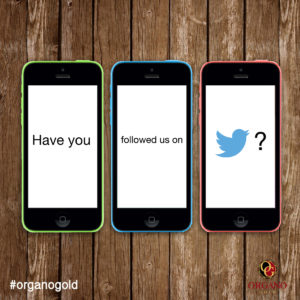 If you follow, they will follow:
One of many Twitter's untold etiquettes is the "follow for a follow" Twitter users are more likely to follow you back if you follow them.  Just make sure that you're following people relevant to your industry, topic and interests, for example, people using the #OGIgnite hashtag.
Tweet Original content:
All eyes will be on OG during the convention. People from all over the world will be following the hashtag to stay abreast of the latest announcements. When an exciting announcement  drops take notes of the most notable statements, facts and launch dates to post on your social media channels.
If possible, get a picture of the packaging or whatever it's on the big screen so that you can add an image to your tweet.
Take Native twitter videos:
Native videos from Twitter are using the video player from the Twitter platform. These videos are great, because they auto-play when the users see it on their newsfeed. Capture their attention within the first 3 seconds of your video and keep in mind that the time is limited to only a few seconds, make them count.
As social media continues to be an important tool for business, we will continue to provide you with tips to get more followers and increase your OG business using the latest social media trends and techniques that are being implemented by our very own OG social media team.