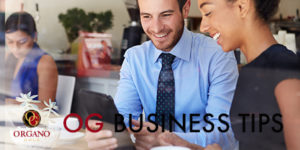 We're super excited here at OGHQ as we're gearing up for our Global CJM (Coffee Jazz Mixer) day on Saturday March 7th.
What is a Global CJM? Well, is a social business demonstration, where Distributors get to share their Organo Gold product, talk about the benefits of Ganoderma and educate people about the Organo Gold business opportunity.
This Saturday, Distributors from around the world will be participating in a worldwide Coffee Jazz Mixer and we want to share some tips with you on how to amplify your event across all of your favorite social media channels.
Facebook Tips
1- Create a Facebook event and invite your friends.
A Facebook event is a great way to let everyone know about your participation in the Global CJM. Make sure to put images of OG products and Ganoderma. Have Q&A sessions before the event to get everyone pumped!
2- Post Images on your Fan Page and Personal profile before, during and after.
It is very important that you let everyone know about your event, even if they didn't participate. By showing how awesome it was you're insuring that the next one will be as successful as the first.
Use the hashtag #GlobalCJM and you could win one of 10 special prizes up for grabs. One thing to keep in mind us to make sure all your post are public or else only your friends will see it.
Twitter Tips:
1- Tag up to 10 people in the pictures you upload.
When uploading your Twitter images you can tag up to 10 followers. Tag the people attending your CJM for guaranteed engagement on the picture. Twitter recently launched a video feature on their mobile app. We recommend you take advantage and upload videos of your event. Don't forget to add the hashtag #GlobalCJM
2- Search for the Hashtag on your Twitter Mobile App to engage with other Distributors around the world during the event. Re-Tweet, Favorite and Connect with your fellow Distributors and expand your network.
Instagram:
1- It's about the photos: This social network is very photo friendly, make sure you save the best shots for this social platform. Take great shots of the drinks you created, shots of people drinking and having a great time. Use photo filters to enhance your images and use hashtags like #GlobalCJM #OGBarista #organogold #OGCoffee #Instafood, #InstaLove and #Love. These last 3 are some of the most widely used hashtags on this social media channel.
Pinterest:
Let's not forget this truly magic social media channel where millions of recipes live. If you have a special recipe for this event, it'll be a great idea to post it here. Pinterest is a channel particularly popular among women, who make around 80% of its total audience.  When posting your recipe for Pinterest is essential that you use a captivating image and that you get them organized with Boards. For example you could have a Board just for drinks recipe, one for food and another for Ganoderma.
Whatever social media platform you choose to use this Saturday March 7th for our Global CJM day, make sure that you capture the fun moments with images, interact with other Distributors by searching for Hashtags. One tool we recommend using is Tagboard; if you want to see other CJM's happening around the world.
Have other tips to amplify your message during our Global CJM day? Share it with us!