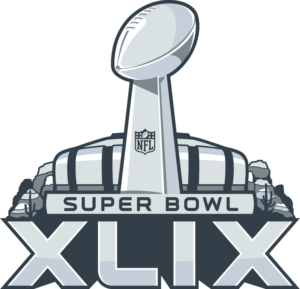 From golfing legend Greg Norman to prize-fighting boxer Manny Pacquiao, Organo Gold is no stranger to working with internationally acclaimed sportspeople. OG could be adding some other renowned sporting names to that list after this weekend. Why? Because for the first time ever, Organo Gold is offering up boxes and boxes of BrewKups to go into the luxury gift bags that are handed out from the renowned gifting suites that take place in the lead-up to the Super Bowl.
This weekend in Phoenix, tens of thousands of people will gather to celebrate one of the biggest sporting events in the world. Naturally, this is an event that attracts some of the entertainment industry's most famous faces. Celebrities flock to the Super Bowl from far and wide, even those who have nothing to do with the National Football League (NFL). But we're guessing that many of the pro football players in attendance this weekend will be keen to get their hands on Organo Gold BrewKups, in all flavors, that are going into the luxury celebrity swag bags handed out at some of the pre-game festivities.
With their delicious coffee flavor and aroma, plus the rewarding benefits of Ganoderma, BrewKups are designed with people who have an active lifestyle in mind. We cannot think of anyone with a more active lifestyle than professional NFL football players. Not to mention the health-conscious actors, models and other celebrities who will be in attendance for the Super Bowl.
This is great information to share with your prospects and customers. We encourage all OG Distributors to get into the Super Bowl spirit, invite friends over to watch the big game, then hand out BrewKups along with the mandatory Buffalo chicken wings and nachos!
A happy Super Bowl Sunday to all from all of us here at OG HQ. We wish both the Seattle Seahawks and the New England Patriots the best of luck in the big game.