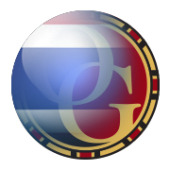 This week Organo Gold is getting a taste of Thai culture, as we land in Bangkok to celebrate the Thailand Grand Opening event. Firstly, we know what you are thinking: didn't OG launch in Thailand early last year? We did indeed, but the entire leadership team has been so impressed with the performance of the OG team in Thailand, we could not resist having another Grand Opening to celebrate their amazing progress and success.
The event kicks off tomorrow, Saturday November 8, at the beautiful Dusit Thani Hotel in Bangkok, with a press conference hosted by Founder and CEO Bernardo Chua. The conference will be attended by the OG executive team, OG Diamond Distributors and above, and around 70 news reporters and camera operators. Immediately following the press conference, the executives will host an exclusive luncheon at The Cellar, one of the restaurants at the hotel. After lunch, an estimated 400 attendees (including Star Achievers, Super Star Achievers and Sapphire and above OG Distributors) will be treated to a leadership training session with EVP of International Sales Holton Buggs.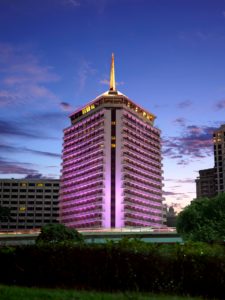 That evening, a black tie dinner will be hosted at the hotel, and will feature speeches from the OG Thailand leaders, including General Manager Subhajati A and SEA Sunny Ooi.
On Sunday, November 9, the Grand Opening event will continue, and will take place outside in the beautiful Thammasat Convention Park. Attendees there will hear speeches from OG Thailand's General Manager Subhajati A and SEA Sunny Oui, followed by speeches from the executive team members, including Founder and CEO Bernie Chua, Co-Founder and Global Master Distributor Shane Morand, and EVP of International Sales Holton Buggs. After the speeches, there will be an event lunch, and the afternoon session will celebrate the amazing achievements of OG Thailand, with an extensive recognition ceremony.
Wherever you are in the world, join us in celebrating the success that comes from focusing on Organo Gold's core values — loyalty, unity, and edification — and help us to celebrate the official grand opening of the second wave of Organo Gold.