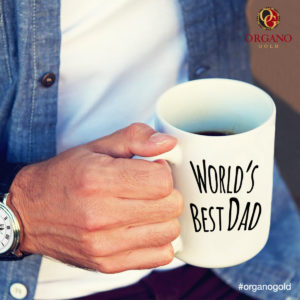 There's something that fathers across the world seem to universally love — and that is a great deal on products they love.
Here at OG, we know you love your dad a great deal — that's why we have put together this great deal just in time for Father's Day!
Starting today, Monday, June 15, you can treat every dad you know to this very special Father's Day Promo Pack, which features our refreshing Black Ice product — perfect for those summer BBQs that dad loves so much — and also includes two FREE boxes of OG Royal Brewed BrewKups! 
And because you might be too old to make your dad a card using crayons and craft paper, each Promo Pack comes with a specially-designed OG Father's Day greeting card – an ideal finishing touch for this thoughtful gift set that dads are sure to adore!
Each Father's Day Promo Packs includes:
• 1 OG Premium Gourmet King of Coffee
• 1 OG Black Ice (currently only available through this Promo Pack)
• 2 OG Gourmet Black Gold BrewKups
• 2 OG Toasted Hazelnut BrewKups
• 2 OG Chocolate Almond BrewKups
• 2 FREE boxes of OG Royal Brewed BrewKups
• 1 FREE OG 2015 Father's Day Card
Only 1000 of these special promo packs are available, so log in to your BackOffice now to secure them in time for Father's Day!