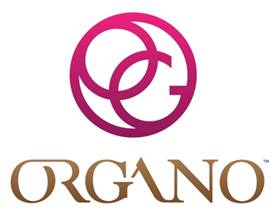 The fire was ignited in the heart of every Distributor at this year's Organo's 2015 "Ignite" Convention held in Los Angeles, California.  And,  as if the announcement of Organo's new brand logo and the unveiling of not one, but five, new products was not enough – the crowd roared when the following announcements were made:
Organo Goes Mobile – New BackOffice Mobile App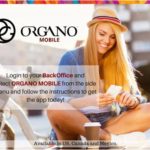 The announcement was made on Saturday – this new mobile app takes the BackOffice you've grown accustomed to and brings it to your smartphone or tablet.  You can now build, track and work your Organo Business (on the go or in the palm of your hand) with the new Organo Mobile App!  Placing orders, enrolling new Distributors, viewing the company newsfeed – you name it, it's on here.
Distributors who are serious about growing their OG Business need to download this mobile app not now, but RIGHT NOW!  The new Mobile App will first be available for US, Canada, and Mexico only.  For more information, please visit your BackOffice.
Pure Gold – OG's Top Women Take Over The GOLD Magazine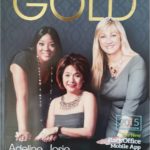 OG's biggest and most anticipated annual publication, this year's magazine features a women-centric focus and is the first publication to showcase our company's new logo and branding.   You will find the largest recognition section ever in GOLD Magazine's history, which features exclusive interviews with Sapphires, Crown Ambassadors, and everyone in between.
Additionally, for the first time ever, a 'Golden Ticket' Promotion was announced in conjunction with the release of the GOLD Magazine. 100 Golden Ticket prizes were randomly inserted into 100 different GOLD Magazines and Distributors were able to cash in their Tickets for unbelievable prizes all weekend long.  Don't delay – pick up your pack of 10 today – and lets show the world what Organo is all about!
Organo Does Disney – Disney World – Here We Come!
Late on Sunday afternoon, a brand new incentive program was introduced that will give OG's best business builders the opportunity to spend 4 days and 3 nights in the world's most magical kingdom.  With 5 ways to earn points, bonuses for Autoship orders, and a once-in-a-lifetime opportunity to meet Mickey Mouse himself, this is truly a one-of-a-kind incentive program.  This incentive is open to Canadian and American Distributors only and it doesn't matter which rank you are – if you can build a business, you can earn your way to Disney World.
Don't waste any time! This incentive is already underway and the time is now to start earning points.
What an unforgettable weekend! Subscribe to our social media feeds – Facebook, Twitter, YouTube, and Pinterest – for all of the latest photos, videos and the latest news from ORGANO!