Organo Gold is always excited to arrive in Las Vegas. There truly is always something to see or do in this vibrant city — from shopping to fine dining, or from world class stage shows to glamorous casinos. OG Distributors, leaders and executives (including Founder and CEO Bernie Chua, Co-Founder and Global Master Distributor Shane Morand, and Executive Vice President of International Sales Holton Buggs) will converge on the desert oasis from February 6-8 for the ultimate training experience that is Project 50 Thousand (P50K).
So, we thought we'd take a look at five of some of the most unique and popular attractions Vegas has to offer.
1. Watch the Bellagio Fountains
Sure, many a high-end outdoor shopping mall has borrowed this concept, but the original Bellagio Fountains truly are a spectacular experience worth seeing in person. The impeccably timed shows choreograph the music and water in such unique and creative ways, including a water show that makes the fountain appear to dance like icon Michael Jackson! Shows and music vary, and usually last around 15 minutes, taking place all throughout the day and night. It is easy to stand mesmerized by the show, which of course, like many things in Vegas, is particularly spectacular when lit up at night. And, unlike many things in Vegas, the show is completely free!
2. Visit the Neon Museum
A uniquely Las Vegas experience is a visit to the Neon Museum. Founded in 1996, the Neon Museum is a non-profit organization dedicated to collecting, preserving, studying and exhibiting iconic Las Vegas neon signs — for the purposes of educational, historic and cultural enrichment. The Neon Museum campus includes a fascinating outdoor exhibition space that has been dubbed the Neon Boneyard, a visitors' center housed inside the former La Concha Motel lobby, and the Neon Boneyard North Gallery. Pieces of neon sign memorabilia date as far back as the 1930s and go through to the present day. Due to the nature of the collection, the Neon Museum Boneyard is only available to the public through an hour long guided tour, but these tours are available seven days a week.
3. Drive Really, Really Fast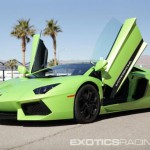 Las Vegas is a town that loves its luxury vehicles — so why not experience life in the fast lane while in town? A number of operators offer a menu of high performance vehicles that are a car lover's dream. At Exotics Racing you can slip into the driver's seat of your choice of luxury cars — such as Ferrari, Lamborghini, or Aston Martin. Got a competitive streak? Live the high adrenalin life of a NASCAR race driver on the speedway at the Richard Petty Rookie Driving Experience. Or at Dream Racing Experience, get the rush of driving a car that's not even street legal, like a Ferrari F430 GT race car.
4. Fall in "LOVE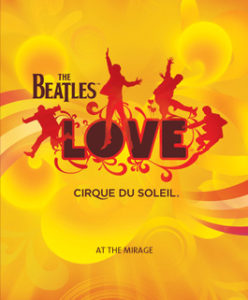 Cirque du Soleil, once a small band of French Canadian performing trapeze artists, is now an international sensation as well as a permanent fixture on the Vegas entertainment scene. Cirque hires former Olympic gymnasts to catapult themselves all over the stage, risking life and limb in outlandish costumes for your entertainment. It is thrilling and captivating, and the accompanying soundtrack is always superb. A favorite at present is the Beatles-inspired show "LOVE."
5. The Best Thai Food
Vegas is undoubtedly known for its cuisine. In recent years it has become a fine dining capital, known for lavish eateries from some of the world's most acclaimed chefs and restaurateurs. And it has always had a reputation for its amazing buffet dining offerings. But locals, acclaimed food critics and in-the-know visitors flock to a place that – despite its unlikely location in a nondescript strip mall – has some of the most sought-after tables in town — the Thai restaurant Lotus of Siam. Gourmet magazine named it the best Thai restaurant in America, and renowned food writer Jonathan Gold called it "the best Thai restaurant in Las Vegas — and maybe anywhere," for its distinctive dishes from the Northern region of Thailand. Such rave reviews and James Beard Awards mean this is a sought after spot — so be sure to make a reservation for dinner, but a good tip is to try your luck at lunch time.
OG TOP VEGAS TIP: Vegas visitors — always remember to pack a supply of your favorite OG products — because with their combination of Ganoderma and caffeine, they help make keeping up with the fast pace of the Vegas lifestyle a snap!