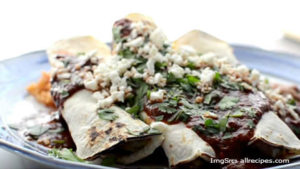 We here at OG are all tingling with anticipation for the Manny Pacquiao 'Fight of the Decade' against Floyd Mayweather this coming week. This highly-anticipated bout has everything an epic boxing match requires — serious talent with a side order of fun!
Both Manny and his talented opponent have engaged in the "pre-boxing match" game of friendly rivalry, which has made for some amusing press conferences and publicity stunts. For example, when Mayweather staged a training photo showing him chopping wood — a classic boxing training method as seen in the feature films about fictional boxing legend Rocky Balboa — Manny's reaction was priceless and humorous. "Maybe he's going to cook, that's why he's chopping wood," commented Pacquiao.
Speaking of cooking, why not invite your friends and family over on May 2 to watch this historic fight in all of its exciting live glory? And, if you are one of our amazing OG Distributors, join your OGFamily and host a CJM!  It's a great opportunity to expose your friends to the many versatile wonders of Organo Gold products.
For the big match, we suggest you serve something unexpected, but a total crowd pleaser, from our OG Family Holiday Cookbook 2014. These spicy enchiladas, ideal for a group, offer cheesy and spicy goodness with the hidden flavorful depth of an OG Gourmet Hot Chocolate enriched molé sauce.
Chicken Enchiladas de Molé with Hot Gourmet Chocolate
INGREDIENTS:
5 sachets OG Gourmet Hot Chocolate
3 ancho chili peppers
2 guajillo chili peppers
2 tomatoes
4 garlic cloves, minced
1⁄2 onion, chopped
1 clove
1 tortilla, cut into small pieces
1 slice of bread, broken in small pieces
Salt to taste
Black pepper to taste
Tortillas
6 small chicken breasts, cooked and shredded
2 Tbsp oil
3⁄4 cup sour cream
3⁄4 cup feta cheese
DIRECTIONS:
1.    To make the molé sauce, heat oil to medium temperature and once is ready stirfry the ancho and guajillo chilis, tomatoes, garlic cloves, 1⁄4 onion, clove, tortilla and slice of bread. When all ingredients have been incorporated, put them into a blender with the five  sachets of OG Gourmet Hot Chocolate, salt and pepper to taste. Process well until a thick paste forms.
2.    In a Dutch oven on top of the stove, heat the mole sauce until the aromas begin to release. Turn off the stove and start to assemble enchiladas.
3.    Dip each tortilla in the mole sauce to coat well and place them on a plate.
4.    Fill in tortillas with some chicken and roll them up. Sprinkle on top sour  cream, feta cheese and the remaining onion to your liking.
Happy cooking, and please enjoy the fight, and give all of your thoughts and support to our OG ambassador Manny Pacquiao as he enters the ring for the fight of the decade!