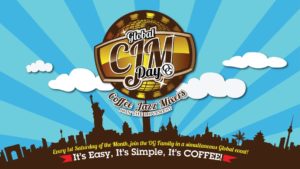 We're 30 hours away from Fight Night Global CJM and we're here to let you in on everything you need to know!
What Is Fight Night Global CJM? 
The May Global CJM collides with 'The Fight of the Century' to create the first ever Fight Night Global CJM. This is the perfect opportunity to invite your friends and family over, host a CJM, and watch your OG Champion, Manny Pacquiao, go toe to toe with Floyd Mayweather.
What's This Photo Contest I Keep Hearing About?
Oh, you mean the Fight Night Global CJM Photo Contest?
For everything you need to know, click here
Where Can I Find Helpful Tips and Ideas For My Fight Night Global CJM?
Go to your BackOffice and find The Ultimate CJM and Barista Guide. This has everything you need to know about how to host a proper CJM.
If I Want To Create Recipes With My OG Products, Where Can I Find Some Examples?
Look no further than our OG Holiday Cookbook! You'll find recipes for meals, drinks, and desserts.
Where Can I Find More Information About Manny Pacquiao?
Our brand new 'OG Champion' page was just launched this week! Take a look for yourself and learn everything there is to know about Manny Pacquiao.
What's The Official Hashtag?
#GlobalCJM and #OGManny
When's The Fight?
Saturday, May 2nd. The unofficial start time for the fight is 8:30PM EST.
We want to see you active on social media tomorrow night. Use the hashtags and let's show the world how Organo Gold supports our Champion!