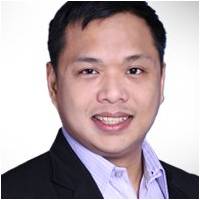 The Asian region is one close to the heart of OG, as it incorporates the Philippines, where CEO and Founder Bernardo Chua grew up. It is also a region with a huge potential for growth — as Organo Gold has already seen. At the helm of our Asian operations is Dave Almarinez, who joined Organo Gold as the Regional Vice President for Organo Gold Asia back in February, 2015. In this role he oversees Organo Gold's business in Malaysia, Philippines, Singapore, Japan, and Thailand. 
"Dave is an important addition to the Organo Gold team," said Bernardo Chua, at the time of his appointment. Indeed, Dave brings almost two decades of direct selling industry experience to the table. He has been a sought-after figure in the industry, having spent time in leadership roles at companies such as Nature's Sunshine, Agel Enterprises, and Jeunesse Global. Most recently, Dave served as Managing Director for the Pacific Region for Zija International.
In addition to his impressive resume of industry experience, Dave also brings political acumen to the table. Back in his home province of Laguna, in the Philippines, he was a publicly elected board member of the Provincial Government. Dave is also sought-after for his business expertise. He attended the renowned Harvard Business School's Global Strategic Management Program, and has shared his knowledge by writing a self-help business book entitled 'The Blind Spot' in 2013. In the book, Dave debunks conventional wisdom that financial success is reliant on simply being well educated and well connected. It is an inspiring book about some of the hard-won lessons he experienced on his journey to financial independence and success.
Dave Almarinez clearly embodies the entrepreneurial spirit of Organo Gold. Born to a humble, underprivileged family, he sold peanuts as a young child, and, after a chance encounter and following a dream, found entrepreneurial success. Under his inspirational guidance, the future looks very bright indeed for OG in the Asian region.