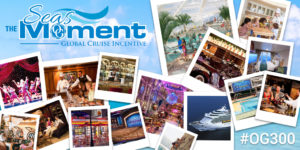 Many people have fantasies about living their lives on the deck of a cruise ship. According to the websiteCaptainJohn.org, over 160,000 US citizens claim a boat as their primary residence. This is an increase of almost 30,000 over the previous US census — a significant rise to say the least. Clearly the living aboard lifestyle – cruising or not – is becoming an increasingly popular option. 
CaptainJohn.org notes that there are five distinctively different lifestyles when it comes to living on a boat: 
1. Those who live on their boat and spend it cruising full-time.
2. Those who live on their boat on a seasonal basis, where the boats are used more like a vacation home or cabin. Some go cruising, others stay put.
3. Those who live on their boat full-time and go nowhere, or if they do venture out of their moorings, they do not go very far.
4. Many of the live-aboards that go nowhere, or not far, indeed seem to "have it all." Many of them in fact, have what are essentially floating houses — such as houseboats or really huge vessels. Most all of these vessels have all of the modern conveniences of a land-based home, including shore power, cable TV and the internet. 
5. A small number of the boat-living population (often referred to as "nowheres") live on usually derelict boats that are so cluttered and neglected they couldn't go anywhere, even if they wanted to head out cruising.
Many OG members pride themselves on how their success with Organo Gold has allowed and afforded them the opportunity to traverse the globe. At the Organo Gold International Convention later this year, thousands of Distributors will travel to sunny Los Angeles from all corners of the world. To ensure you are there for the chance to IGNITE your dreams, secure your tickets and accommodations as soon as you can!
Many OG Distributors and their teams will have the opportunity to further travel the world if they are able to earn their place on the inaugural OG Cruise Incentive Trip. The cruise, which will take attendees to the scenic and glamorous western Caribbean, will depart from Fort Lauderdale on November 10, 2015. This five day, four night luxury cruise is the stuff dreams are made of — aboard the beautiful Navigator of the Seas cruise liner. Learn more about this incredible opportunity here — and find out how you and your team can qualify for some fun in the sun.