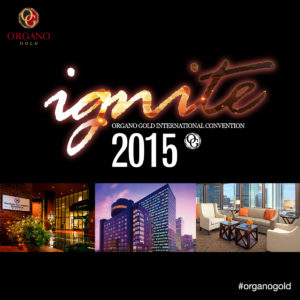 It has been a year since Organo Gold launched in the Taiwanese market, and it has been an incredibly successful year. Centered around the city of Taipei, OG has shown it is a business well suited to this dynamic urban center. Taipei is city of over two and a half million people, and is widely considered to be the economic, political and cultural center of Taiwan. It's a striking city — bustling with night markets full of delicious street food, the 20-somethings-fueled cafe culture, and a vibrant mix of contemporary and traditional architecture.
A prominent feature of the modern Taipei skyline is a skyscraper known as the Taipei 101. It was the largest skyscraper in the world from 2004 to 2010, and boasts 116 stories, 101 of which are above ground. Within the building are 61 elevators, and (for those not afraid of heights) there's an observation deck on the 91st floor. Today, it remains one of the tallest buildings in the world, and holds LEED certification as the world's largest "green" building. Its luxurious shopping mall and indoor and outdoor observatories draw visitors from all over the world, and the building's New Year's Eve fireworks display is often featured in international broadcasts.
The city is also renowned for its many night markets, the most famous of which is the one in the Shilin District. The markets usually open in the later afternoon and stay open well past midnight, getting extremely crowded during the evening as locals and tourists alike shop at stalls selling food, clothing and consumer goods. The Ximending neighborhood has been a famous and extremely popular area for shopping and entertainment since the 1930s. It is home to a mix of historic structures, including a concert hall, a cinema, and the renowned Red House Theater, as well as large modern buildings that are home to karaoke clubs, cinemas, electronic stores and a wide variety of restaurants and boutiques. The area is especially popular with teenagers and has been compared to Tokyo's Harajuku district. Not unlike New York, Taipei is a thriving city that never sleeps. In addition to late-night eats and all-night karaoke clubs, it is also home to the Eslite Bookstore, one of the only 24-hour bookstores in the world.
Taiwan's Taipei is clearly a thriving urban center. The same could be said of Downtown Los Angeles (DTLA), which will be playing host to the Organo Gold community in just a couple of months, when we take over the LA Convention Center for our annual OG Global Convention. As we have mentioned in previous posts, DTLA has experienced a revival in recent years — with a spate of luxurious new lofts, renowned gourmet restaurants, designer hotels, scenic rooftop bars, fashion-forward boutiques, and world class museums and art galleries — essentially all the hallmarks of a beautiful downtown urban center.
In January 2014, GQ magazine dubbed Downtown Los Angeles "America's Next Great City." And, not to be outdone, The New York Times named Downtown Los Angeles number five in its list of 52 Places to Visit in 2014 — citing the dynamic bars and restaurants and hip new retail scene as reasons enough to visit.
Of course, we all have one OG GIGANTIC reason to visit DTLA — the experience of a lifetime that the 2015 OG International Convention is shaping up to be for one and all.
Make sure you secure your tickets and hotel accommodations today and get ready to Ignite your OG dreams in Los Angeles.