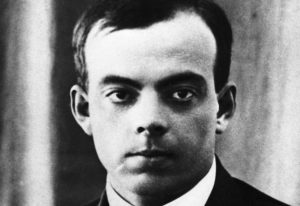 With the second Organo Gold Europe Convention in Lyon, France coming up soon, we decided to feature one of the city's most famous personalities: Antoine de Saint-Exupéry!
Born in Lyon on the 29th of June 1900, Antoine de Saint-Exupéry was a French writer, aviator and adventurer.
After a successful career as a commercial aviator around the world, Antoine de Saint-Exupéry became a military pilot for the French army in 1921 and served for his country in the second World War until the armistice in 1940.
During this time he was also a prolific novelist. Most of his writings were inspired by his traveling and flying experiences. Among the most famous we can count: Vol de niut (Night flight), Terre des homes (Wind, Sand, Stars) and the globally celebrated novella Le petit prince (The Little Prince) which was translated in over 250 languages making it one of the best-selling books ever published.
In order to celebrate such a great author we listed a few of his best quotes here:
Love does not consist in gazing at each other, but in looking outward together in the same direction.
It is only with the heart that one can see rightly; what is essential is invisible to the eye.

The time for action is now. It's never too late to do something.

Perfection is achieved, not when there is nothing more to add, but when there is nothing left to take away.

A rock pile ceases to be a rock pile the moment a single man contemplates it, bearing within him the image of a cathedral.

If it is true that believers win wars, it is also true that businessmen sometimes sign peace treaties.
To be a man is to be responsible: to be ashamed of miseries you did not cause; to be proud of your comrades' victories; to be aware, when setting one stone, that you are buildinga
Your task is not to foresee the future, but to enable it.
Our favourite Saint-Exupéry quote: The meaning of things lies not in the things themselves, but in our attitude towards them. We couldn't agree more with this statement, which is why we suggest you to take action now and join us in Lyon for the 2nd European Convention Organo Gold this year. With all the exciting new announcements and talks at the event, the experience will surely make your business fly!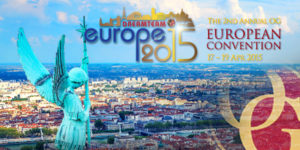 For info and purchase your tickets VISIT: euconvention.organogold.com