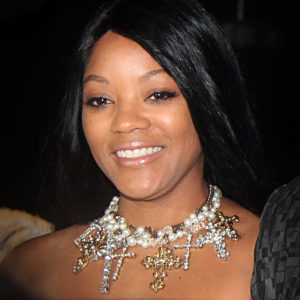 As a wife, mother and business owner, Earlene Buggs' life is a very busy one indeed. Add to that her very active involvement in OG, as the wife of Holton Buggs, Organo Gold's Executive Vice President of International Sales, and she is a high-powered woman on every level.
We chatted with Earlene to hear more about her story, to find out what makes her tick, what helps her get through such a busy schedule, and what inspires her every day:
Tell us about yourself; what is your story?
I'm a wife, mother and business owner. I have a Bachelor of Science degree from The University of Houston. I am an only child, and was raised by a single mother in Tampa, Florida.  I married my junior high school sweetheart (Holton) in 1993. We have now been married 22 years this August.
What inspires you?
Everyday I am inspired by our definiteness of purpose: "To positively impact the lives of over 100 million people, spiritually, financially and personally." The pursuit of significance is what drives me. The only road that leads to significance is through the hearts of others. All truly meaningful aspects of life are people-centered.
How do you balance family and business life?
There is really no such thing as balance when you are chasing your dreams. Certain months are more hectic than others. Setting healthy boundaries and priorities in my life has been the solution to managing such a hectic schedule. Discipline is the key.
How can women who have an OG business be successful in all aspects of their lives?
The requirements are the same for success whether you are in OG or outside of OG. Women are accustomed to wearing a multitude of hats — it is what we do best. The great thing about OG is that we have a system in place by which anyone (male or female) who desires success, and is willing to work for it, can achieve it. We have the Four Steps and Four Questions, A Millionaire Mentorship Program and the best products on the planet! If you can master the Four Steps and Questions, submit yourself to mentorship and commit to growing personally, success can be yours.
How do you define the important pursuits in your life?
The pursuit of happiness: First, developing a worthwhile goal or dream — building your belief that you can have whatever you are willing to work for. Definiteness of purpose: Then, learning to "let go" of the past (both good and bad). Enjoy the present — marvel in it, appreciate the moment. Look forward to the future, and always exercise hope and faith.
Anything else that you would like to share with our OG Family?
I've learned that no amount of money can buy happiness. Happiness is a decision and that decision has to be managed daily.  Personal relationships have the most profound impact on your happiness. Your ability to choose the right spouse and circle of friends will determine the level of happiness and success you enjoy.
To join Earlene Buggs at the next Women Who Win event in Orlando, Florida click here.