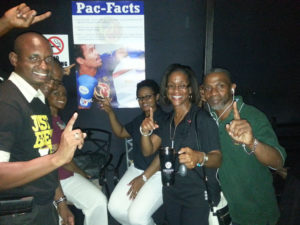 It was an exciting night Saturday night for the OGFamily! Pictures are streaming
into Instagram, Twitter and Facebook, all showing support for Team OG and
Team Manny. Check out the Facebook album for OG Jamaica – the full team was
out to celebrate and spread the word about Organo Gold.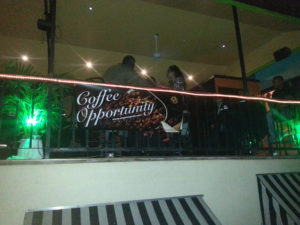 Over 30 Distributors showed up at the C & C South Beach restaurant, wearing
or carrying an OG branded item. Additional people who were there to watch
the Fight of the Decade were given samples of OG gourmet coffee, as OG
Jamaica members told them about the company's  relationship Manny Pacquiao.
Many people were introduced to OG for the first time, and were not aware
that Organo Gold was "such a big company," to use their words.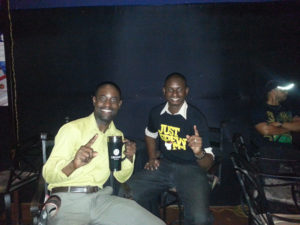 At the end of the evening, even though Manny was not declared the winner of
the fight, OG Jamaica stood proudly by our champion, because the facts
remain unchanged that he is a champion and a great man. And through Manny
and this fight, OG Jamaica was able to introduce OG coffee to many new
people.