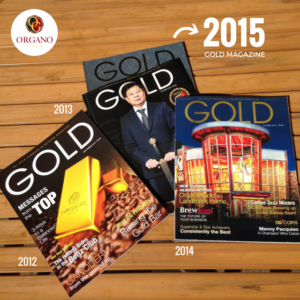 One of the biggest and most anticipated moments of every International Convention is just over a week away.
The 2015 GOLD Magazine is currently en route to Los Angeles and is anxiously waiting to be unveiled to a packed house at the LA Convention Center next weekend.
As we get closer to the event, emails, texts and calls anticipating the big reveal are reaching OG HQ:  Who is on the cover? What OG Leaders are featured? How big is the recognition section?
To find out the answers to these questions – join us in Los Angeles August 29-30.  The GOLD Magazine will be available from OG Business Tools after the event.
Want to re-live a GOLD Magazine moment? Check out the video of the GOLD Magazine reveal from the 2013 OGSU Convention in Las Vegas.
8 days and counting. We can hardly wait.