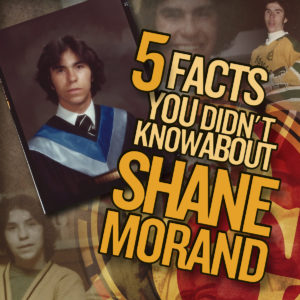 We want to wish Co-founder and Global Master Distributor SHANE MORAND happy birthday today! We thought we'd celebrate him – and help you all get to know him a little bit better – by sharing five fun facts you may not know about Shane.
     Shane's eyebrows have never aged
     Shane uses his seat warmers in his car on 30 degrees (Celsius) summer days
     Shane likes silly comedies:  he watched NORBIT at least 20 times.
     Shane was drafted to play professional hockey in Canada, but an injury prevented him from playing.
     Shane starts every day with Organo Gold Ganoderma Lucidum capsules.
Here's to a great year, Shane, from your OG Family.