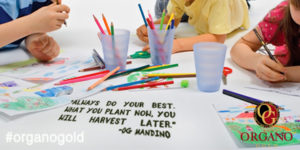 It is said that a picture is worth a thousand words, this is why you need to up your game when it comes to creating your images.
Today's blog will give you some simple tools anyone can use to create awesome content to increase engagement on your social media channels.
The social media team at OG uses this tool all the time. With Canva you have pre-measured templates, grids, text and other graphics that you can use absolutely free. They do have the option to purchase royalty free images for only $1 if you need it. What we love about Canva is that you do not need to be a graphic designer to create awesome pictures
This online photo editor has a few more choices than Canva. This tool is like Photoshop but online and FREE. The Pixlr express and O-matic are similar to Canva where you can pic pre-design templates and filter to give your images that extra pop it needs. For those who are more advanced at graphic design, the Pixlr editor is a free tool similar to Photoshop with all the bells and whistles.
Gif Makers:
A Gif (actually pronounced "jif") is a moving image that can be made from a video or a group of images. These types of graphics have become very popular, especially on social media sites such as Twitter, Imgur and Reddit.
Imgur offers a video to gif maker that is very easy to use http://imgur.com/vidgif
Other ways to make gifs is by putting a group of images together to make a quick slideshow. Use http://gifmaker.me/ and turn your photos into an instant movie.
Royalty Free Graphics
Using graphics on your website or online can get a little tricky. Using images that are copyrighted is against the law in most countries. This includes adding a logo to an image that you do not own. The sites listed here are a great source of free images that anyone can use for marketing.
This website has an ever growing library of amazing images all for free or by donation.
This site is bursting with high quality free images that covers categories that includes, businessm foods, technology etc. Great site to find images of coffee cups, laptops and foods to build your digital marketing material.
Organo Gold Social Media Sites
Have you visited our social media sites? Twitter, Facebook and Pinterest are social media platforms that we use to promote OG. Images that we post there can be used to share on your own social media profiles. Just make sure that you do not modify the images when you upload as these images have been pre-approved by OG.
Organo Gold doesn't allow the use of the Company Name, trademarks (product names), designs, or symbols by any person, including a Distributor, without its prior permission. If the Company did not do this, Distributors would soon find the market flooded with the Company's products not produced by the Company or sold by its Distributors. Obviously, the Distributors would be greatly harmed by such unfair competition.
We asked that prior to using the logo on any company image that you send it to compliance@organogold.com to request approval. The company reserves the right to approve or deny requests.
We'd love to see your creations, make sure to tag Organo Gold on Social Media on your posts so that we can see what you've created.
DISCLAIMER NOTICE
We are not affiliated, associated, authorized, endorsed by, or in any way officially connected, or  affiliates with any website above. All content provided on this blog is for learning purposes only. Organo Gold is not responsable for the content  and functionality of these other websites.