Part 1 of 3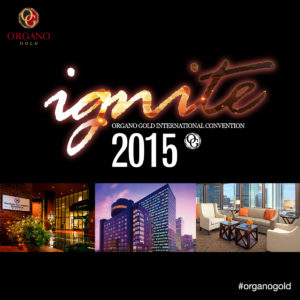 When it comes to success, dreams, and opportunity, it's easy to see how much Organo Gold and the city of Los Angeles have in common. No city embodies what OG is all about quite like the City of Angels and that's why we couldn't be more excited to hold our marquee event – the 2015 International Convention – right in the heart of America's most diverse and unique city.
Like any Convention, we know that many of you like to come in a few days early and stay a few days later to explore all that the host city has to offer. Whether you're travelling by yourself, with a significant other, or you're bringing the entire family, L.A.'s state of the art attractions and celebrity-infused culture truly makes this city one of a kind.
Let's take a look at the top attractions in Los Angeles so you can make the most of our 2015 Convention's host city.
Disneyland 
Compared to Bernie Chua, Shane Morand, and Holton Buggs, Mickey Mouse and his group of charismatic characters really don't compare. However, when Organo Gold is not in town for our annual International Convention, Mickey and the gang are easily L.A.'s most popular and notable residents and they would be extremely disappointed if you didn't drop in for a visit.
Disneyland is the ultimate family experience. Every inch of its mammoth 85 acre lot is filled up with rides, attractions, live shows, and of course, parades. Since its grand opening in 1955, the theme park has welcomed over 650 million guests to its residence!
This is one attraction you won't want to miss. For more info about Disneyland, click here
Hollywood Walk of Fame
If you're looking to entrench yourself into L.A.'s celebrity infused culture, then you have to check out the legendary Hollywood Walk of Fame.
The Walk of Fame is the only place in Los Angeles where you can mingle with Marilyn Monroe, Elvis Presley, and Harrison Ford all at the same time. By the time our Convention is over, I don't think anyone would be surprised if some of our OG Leaders made it onto this strip. But until then, you'll have to just stick with the world's other A-list celebrities.
For more info about the Hollywood Walk of Fame, click here
Sign on tomorrow for more!  And be sure you have your tickets for IGNITE!