We're giving away a brand new Mercedes.
Let that sink in for a second.
Mercedes. Brand new. Yours. For FREE.
Are there requirements to enter? Yeah, but not a ton. Will others have a better chance to win than me? Not necessarily. Am I eligible to enter? Of course you are.
But these questions are elementary and we'll explain all the details in just a second. We want to make it clear exactly what you're capable of winning.
The keys to a 2017, C Class Mercedes.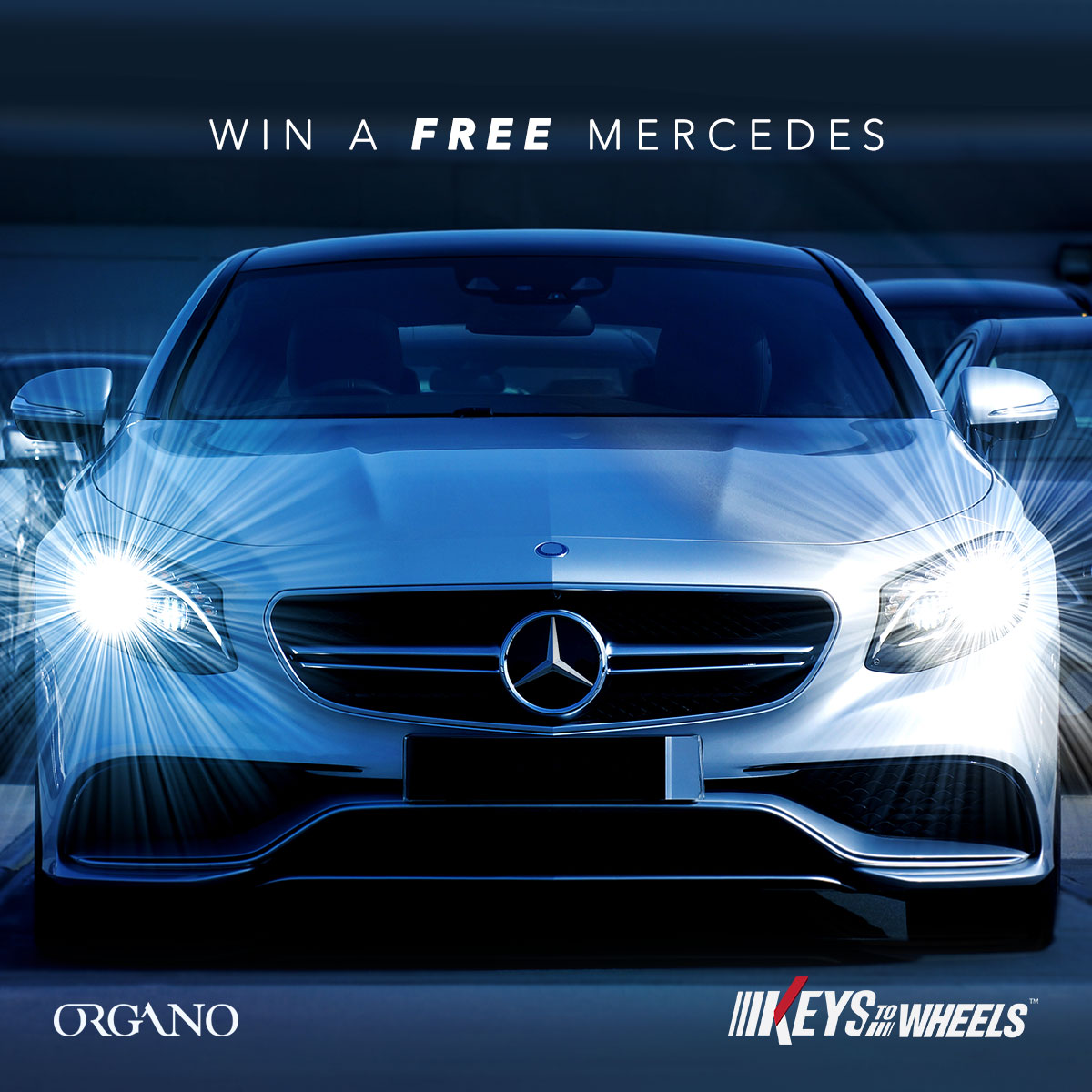 Ok, so now that it's quite clear what you can win, we should probably tell you how you can win it.
How To Enter Keys To Wheels
Be an ORGANO Distributor in good standing with the company and remain active (100 PQV) during the duration of the contest

Be Dual Team Qualified (Consultant or Above)

Personally sponsor 1 new Distributor with a Business Entry Kit
So, in short: If you're an ORGANO™ Distributor who is trying to build a business, you're eligible to win the Mercedes.
How Does The Contest Work?
Each quarter, ORGANO™ will host a draw where we'll randomly pick out a name and award that person with a brand new Mercedes.
So if you don't win at first, no worries. You'll get a few more cracks at it before 2017 is over.
How Do You Enter The Draw?
Distributors can enter the draw by earning 'keys'. You can earn keys by doing one of the following:
Ranking up

The higher you rank up, the more keys you can earn

Ex. Platinum Elite – Sapphire (10 Keys), Ruby – Emerald (20 Keys), Diamond – Blue Diamond (30 Keys), etc.

Enrolling Distributors with PSPs

Bronze (1 Key), Silver (3 Keys), Gold (6 Keys)
There is no limit to how many keys you can earn, so if you work hard enough, you can increase your odds and put yourself in the best position to win.
When Do The Draws Take Place?
1st Qualification Period: March – May
Draw: Mid June
2nd Qualification Period: June – August
Draw: September at EXPO
3rd Qualification Period: September – November
Draw: December
For a more comprehensive overview of the contest, please refer to the brochure, which can be found here
You now know everything you need to know.
So stop reading and go win a Mercedes.
#TasteTheGold