Since 1988, John Sachtouras, ORGANO™ Crown Ambassador, had dreamt of becoming a millionaire through network marketing. He wanted money to pay for a beautiful house, pay for his daughter's education, have a nice car, travel the world, and help others to achieve a better life quality.
ORGANO™ was just what he needed to achieve his goals and dreams, and it even exceeded his expectations: "I reached the goals I had set myself back then," says John, "And my success has shown many people that it's possible to make your dreams come true." John affirms that being a role model for someone else, in the end, gave his life meaning, and brought him a higher satisfaction than just making money.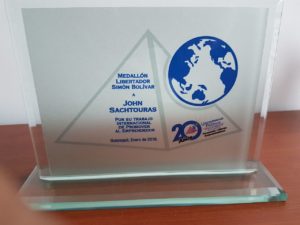 Though John has reached most of his dreams, he still sets new goals for himself every day, as he doesn't only enjoy the results but also the process of achieving them. Most of his efforts now are focused on leadership and coaching to help others to improve their life quality, increase their income faster, and educating them on the importance of trading and selling products.
Our Crown Ambassador is in charge of a worldwide ORGANO™ Distributor network. On April 2017 he decided to strengthen the company's presence in Ecuador. As a result, he got invited to participate in several media interviews, as well as to give conferences in different universities in the country. In 2018, he even got asked to provide the graduation speech of Universidad del Pacifico del Ecuador as a special guest, where he was able to share some words of wisdom to the young graduates: "Technology doesn't replace a hug, a gaze, or a conversation. Today a stage of your life ends, but you should never stop seeking for more knowledge. Remember that from now on, the fate of Ecuador is in your hands."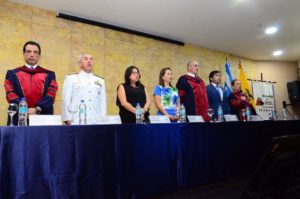 After his speech, John was awarded the Simón Bolivar Medal, as a recognition of his international effort in promoting entrepreneurs. He says he now has a commitment to Ecuador and Latin America to share the treasures of the Earth and to help people in achieving their dreams. "I want to help people to provide a better life for their families and to create a better world for future generations.
Congratulations to our Crown Ambassador, John Sachtouras, for being internationally known as an ORGANO™ representative.  
About ORGANO™
Founded in 2008 as Organo Gold, ORGANO™ is dedicated to bringing the benefits of the earth's nutritional riches to people throughout the world via its premium products that can be used daily to help to achieve a more energetic and healthier lifestyle.