If the 2016 Taste The Gold EXPO taught us anything, it's that it's officially time to GO BEYOND.
A global incentive, a new makeover, and a breathtaking product launch were only some of the unbelievable announcements that took EXPO weekend by storm.
Let's take a look at all of the major highlights from this historic event.
OGX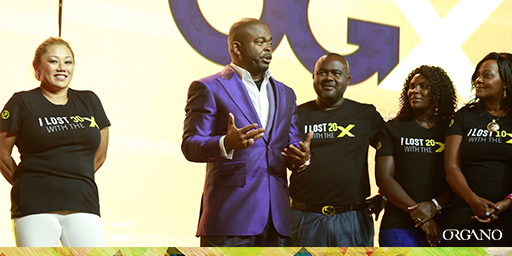 The biggest product announcement in ORGANO history not only set the tone for EXPO weekend, but also gave Distributors a clear vision as to where the company's future is heading.
The new weight management line from ORGANO will feature two shakes — Creamy Vanilla and Rich Chocolate — and all 4 rebranded Supplements.
ORGANO has already conquered the coffee and tea industry and with OGX, the company is now poised to take over the weight management industry — one shake at a time.
For more information, visit http://organogold.com/ogx/
Playa Del Carmen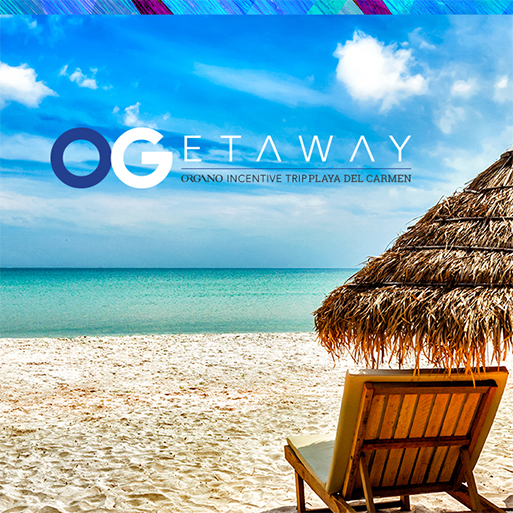 ORGANO is going to Mexico and the entire OG Family is invited to come along.
A brand new global incentive was announced on Sunday that will take qualified Distributors on a weeklong trip to one of the world's most glamorous resorts in Playa Del Carmen.
The qualification time period will run longer than any other ORGANO incentive as Distributors all over the world will have 11 months to qualify for this once in a lifetime trip.
For more information, visit your BackOffice and check out the Playa Del Carmen brochure.
GOLD Magazine
This year's GOLD Magazine is unlike any of its predecessors.
With OGX gracing the cover, the first look at the redesigned core products, and subtle teasers sprinkled throughout the magazine, Distributors were left inspired, informed, and intrigued after flipping through the annual publication.
The magazine is capped off with a redesigned recognition section, featuring OG's top leaders from all over the world.
Pick up the magazine in ENG, FRE, or SPA from OG Business Tools — http://businesstools.organogold.com
New Look Products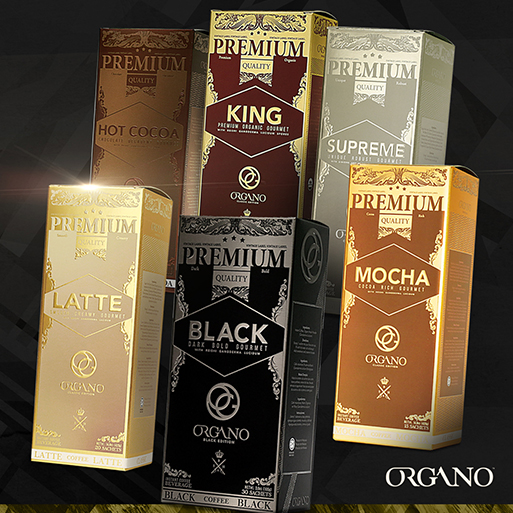 Look who just got a makeover.
OG's 'Core 6' products — Black, Latte, Mocha, King, Supreme, and Cocoa — now have a fresh, vibrant, and dynamic new look.
The 'Core 6' are the heart of our product line, as they're our most popular and longest tenured products.
They have always been a representation of OG and now they represent the future of our company and the evolution of our product line.
These new products will be rolled out in Q4 2016.
To see photos of the new boxes, check out the GOLD Magazine or any of the ORGANO social media feeds.
New Rank Pins
ORGANO debuted brand new rank pins for all of its leadership ranks.
Whether you're a VIP Consultant or a Crown Ambassador, you can now show off your success with a subtle combination of pride and style.
To see of all the new pins, head to the ORGANO Instagram page.
Promo Packs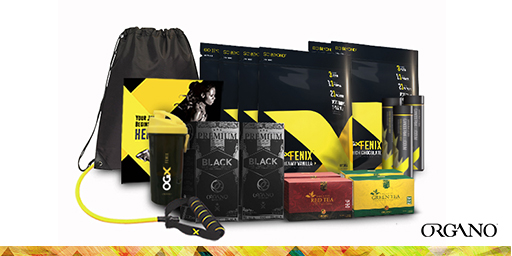 A record number of promo packs were on sale at EXPO with people taking full advantage of the benefits and savings of the Dream Pack and Six Pack promos.
OGX merchandise, newly designed boxes, and gold pack status highlighted the composition of each pack.
These packs can still be purchased online, while quantities last.
Head to your BackOffice for more information.
Here To Stay
If it ain't broke, don't fix it.
On Sunday, it was announced that the High 5, Fast Pay, and PSP Promotions — which were originally slated to be 90 day promotions — have now become permanent promotions.
To find out how you can take advantage of these programs, head to your BackOffice and download the digital flyer for each promotion.
If that's not enough information for you, be sure to check out the ORGANO Facebook and Instagram pages for all of the photos from the event.
The official OG Blog will have recap stories all week and the YouTube page will be posting recap videos over the next few days.
Thank you for all of your support and let's harness the momentum from EXPO and make 2017 the year of ORGANO.