There is no better way to say "I Love You" than with a rich and robust cup of coffee, and ORGANO™ is proud to announce one of its newest promotions – IT'S BREWING TIME with OG! On your mark, get set and Get Brewing – Not Now – Right Now! In the month of June, 2016 only – when you purchase (2) Rodéo Chai Gourmet Spiced Tea Blends and (2) African Red Rooibos Sweet Tea Blends…you'll get (1) Box Te Amô Decaf Single Serve Brew Cups to share, taste and spread the love with family and friends … FREE!
IT'S BREWING TIME with ORGANO™ – How Does The Promotion Work?
During the time frame June 1st – June 30th, 2016
Purchase TWO African Red Rooibos Sweet Tea Blends
AND
TWO Rodéo Chai Gourmet Spiced Tea Blends
GET ONE Te Amô Decaf Single Serve Brewing Cup
The Finest Decaf in Single-Cup Servings … FREE!
Each one of these three ORGANO™ gourmet treasures are dedicated to those who live, breathe and love Coffee and Tea. And, not only do these authentic gourmet blends bring about a rich and robust taste, two of them are free of caffeine. Let's meet the ORGANO™ It's Brewing Time Promotion treasures to behold:
African Lion Inspired – ORGANO's African Red Rooibos Sweet Blend Tea:
OG's African Red Rooibos Sweet Tea takes inspiration from the mighty African Lion – the cat who truly knows how to take a step back, and unwind from a long day on the hunt. No doubt, life today moves at a crazy fast pace and caffeine seems to be everywhere, and in everything, these days. At OG we understand – you're exhausted, it's time to take a break and relax –  but you may not want a caffeinated beverage. No caffeine? No problem, with the newest member of the Brewing Cup single serve family – ORGANO™ African Red! OG's authentic Rooibos Red Tea is the perfect complement for those who prefer a more casual, relaxing and caffeine free brew. With hints of dark cherry and toffee, this brew cup's enticing aroma and flavor truly make it one of a kind.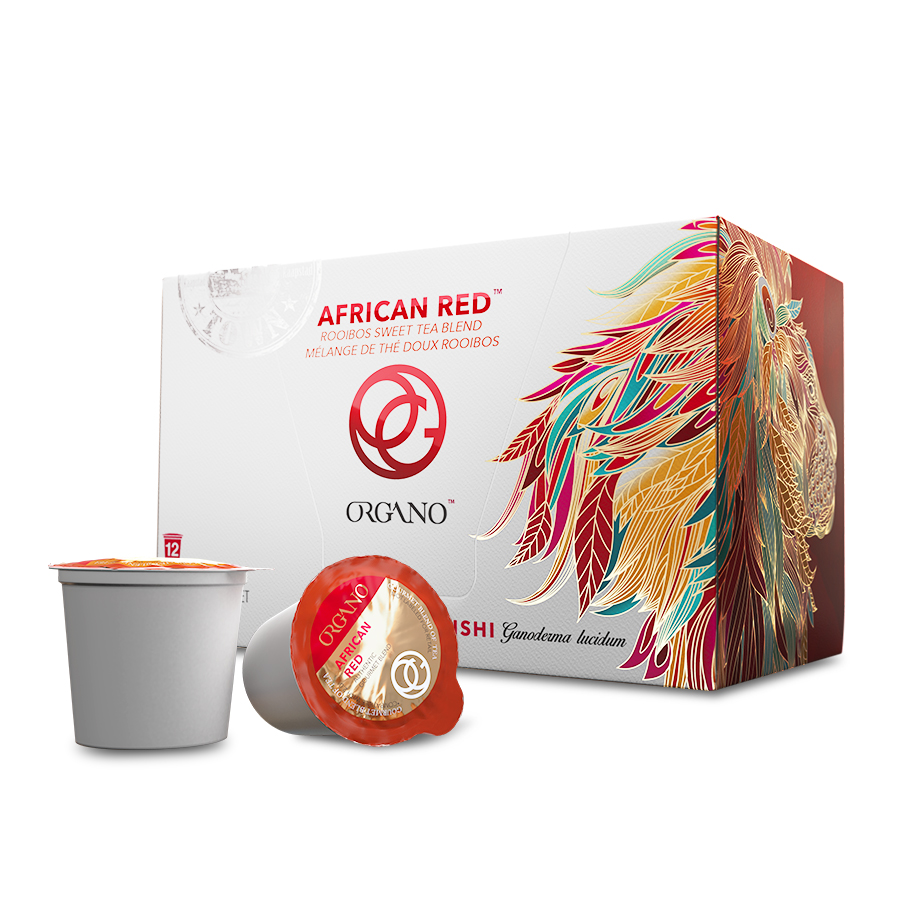 Put a Little Cha-Cha-Chai In Your Day – Rodeo Chai Gourmet Spiced Tea Blend:
If it weren't for the beautiful people of India, our world would be deprived of one of its most tantalizing and delicious gifts life has been offered, which we have come to know as simply…Chai! We know it's a beverage, but ORGANO™'s authentic blend of robust gourmet Chai spices is not just simply a "tea drink", it's an experience. Chai (rhymes with 'pie') is the word used for tea in many different parts of the world. Chai from India is a spiced milk tea that has become increasingly popular across the globe. Chai is the lifeblood, and the national drink of India, but at ORGANO™ our Rodeo Chai Gourmet Spiced Tea Blend that is the perfect blend for your daily life!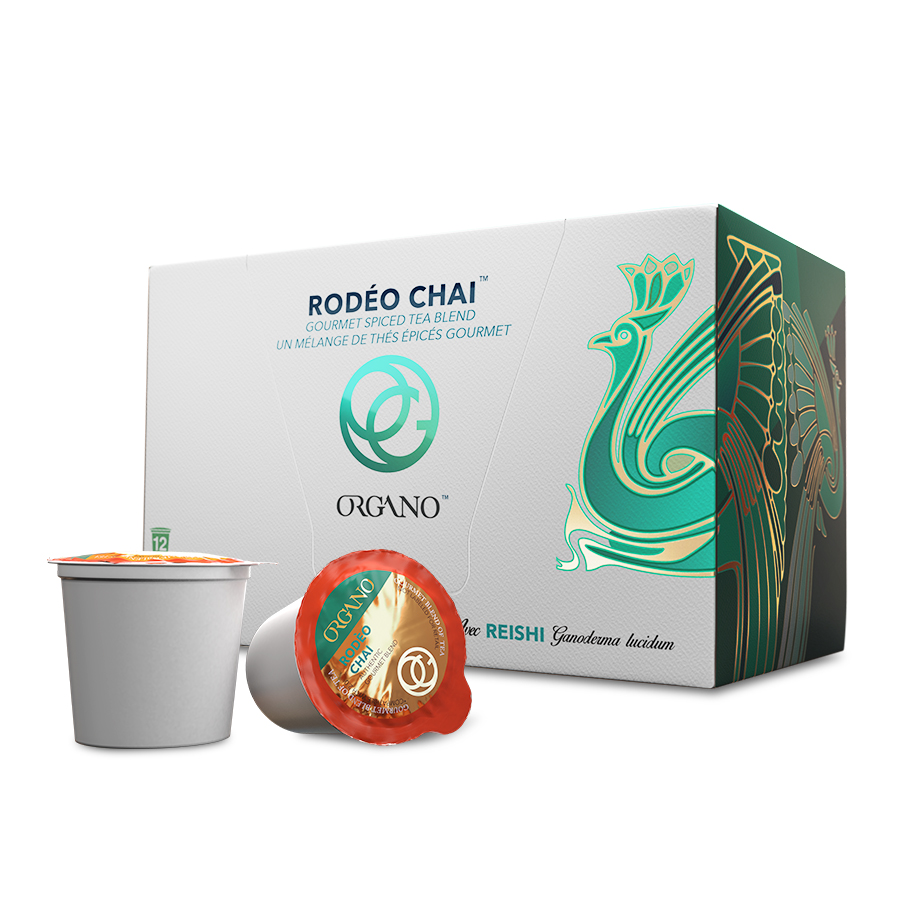 Taste The Love – OG's Te Amô Decaf Gourmet Blend – The Finest Decaf in a Single-Cup Serving:
The latin word for Love In A Cup! Not everyone drinks coffee for the caffeine. For some, it's the aroma, how it steams when poured, or how rich and smooth flavors penetrate every taste bud when sipped. We know it's not just coffee – it's the first thing you think about when you wake up, and often before bed – but you can't have (or don't want) caffeine. ORGANO™ understands the genuine lifetime love affair for the greatest drink on earth – coffee, and the option to have it caffeine free has arrived – AND YOU CAN TASTE IT FREE!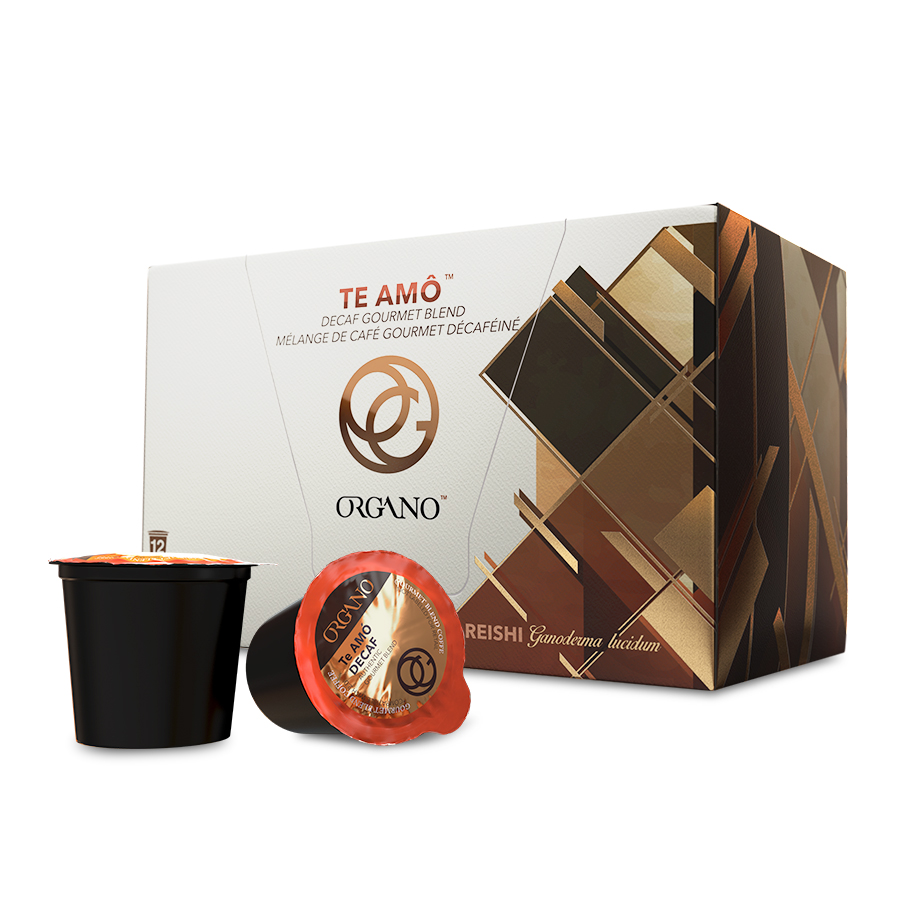 Don't be shy – declare your love for coffee and tea today! Put some extra LOVE in your cup – spread the ORGANO™ love this summer when you share and enjoy these three OG Signature products. So, enjoy a cup (or two) of African Red, Rodéo Chai and Te Amô – It's Brewing Time at ORGANO™ in the month of June, 2016! #TasteTheGold
*Available in the United States and Canada