Most people only dream of controlling of their own destiny, through the freedom of owning their own business. And as an 11 year old boy, having just moved to the United States from Venezuela, Daniel Camero was no different. And when Daniel and Talitta Camero were invited to join the OG Family and share in the success of the global leaders who have paved the way to The Number One Lifestyle in the World, they said "Yes" and then they literally hit the road! With the ORGANO™ opportunity as their vehicle on the road to success, and the countless number of global leaders to assist along the way, Daniel and Talitta have achieved Ruby Distributor status – and there is no stopping them now! Join us today as we go back to where it all began for Daniel and Talitta Camero – before they began their rise through the leadership ranks with OG!
Double Shifts at a Dead End Job: Daniel and Talitta were only 19 years old when they came across the amazing opportunity that is ORGANO™. But before being presented with the OG system and the 4 Simple Steps that changed their lives forever, they could only dream of actually achieving success for themselves. Once this dynamic duo graduated from high school, the opportunities for success were limited to working double shifts at dead end jobs. It was at that time when Daniel's father told him about a young man, who at 27 years of age, made his first million dollars in the coffee industry! Daniel didn't even drink coffee at the time, but as he reflected; "I believed this young man could show me the way to a more prosperous life." So, Daniel and Talitta got in their car and drove for 7 hours straight to Raleigh, North Carolina, to their first ever Super Saturday. And, the "young man" they were referring to was none other than ORGANO™ Crown Ambassador – Mr. Jose Ardon. And the rest, as they say, is history!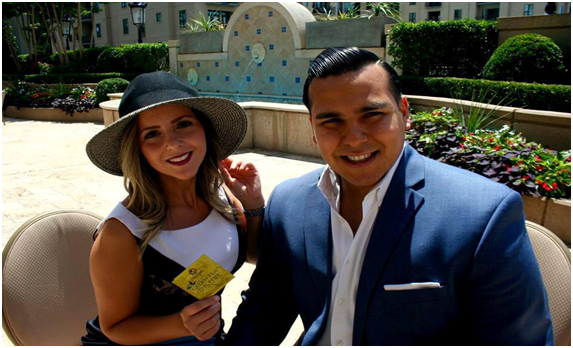 A Priceless Promotional Pack: After listening to Mr. Jose Ardon for 30 minutes, Daniel remembers "A fire was born inside Talitta and me, and that fire turned into a burning desire, and that is how our dream was born." Daniel and Talitta recognized very early on that they needed to seek out the mentorship of Jose Ardon, as the next immediate leader in their up line. It was at that meeting when they made a commitment to themselves to show up to every single event they qualified for, just to be in the presence of Mr. Ardon. Purchasing a Gold Promotional Pack turned out to be the best decision of their lives, and one that has taken their business to heights they once only imagined.  
From Atlanta to New York to Texas to Miami to Chicago and Back Again: While rising through the leadership ranks with OG, Daniel and Talitta have literally logged thousands of miles on the road – on the road to success. And not only did they drive from state to state in pursuit of their dream, Daniel shared, "we actually sold our ORGANO™ coffee in order to buy the gas we needed to get home." With that burning desire and laser focus on their dream – Daniel and Talitta showed up month after month to every single event. Daniel recounted, "After 2 years of waiting, we were both able to shake the hand of our mentor, Mr. Jose Ardon." And since Daniel and Talitta had been present at every event they qualified for, Jose not only recognized them – he recognized their commitment as well. That is how the relationship between two hungry entrepreneurs and one global OG leader began, which has completely changed their lives forever.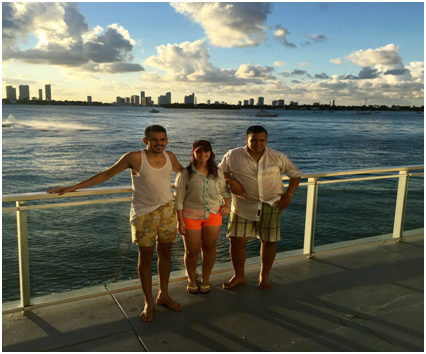 Young and Without Influence or A Database of People To Call On: "We were very young when we started the business and we certainly had no influence on or much less a big data base of people to call on when we initially set out to build our business. In fact, most of our friends did not believe in our dream because they had no dreams of their own." So what did this enterprising couple do? Daniel and Talitta set out in search of a brand new group of people they could share their dreams with. "We believe we need to be free, that we deserve the best things in life and we know we are not alone! And that is why we plan to share the opportunity and our passion for the business with as many dreamers as we can."
It's As Easy As 1,2,3,4 – The ORGANO 4 Steps to Success: ORGANO™ has provided its Distributors with the proven 4 Steps to Success, to build and sustain a global business. "The OG step-by-step program makes it easy for us to build our business and to teach others to do the very same thing." The 4 Steps has become the couple's roadmap to success, and has allowed them to walk across the recognition stage as OG Ruby Distributors. When asked what advice he would give hungry entrepreneurs just starting off, Daniel replied, "Identify your dream. Fall in love with your dream. And never, ever, ever stop pursuing your dream! I would encourage you to go the extra mile and do whatever it takes to get connected with your qualified leaders – so they can guide and encourage you every step of the way on the road to success."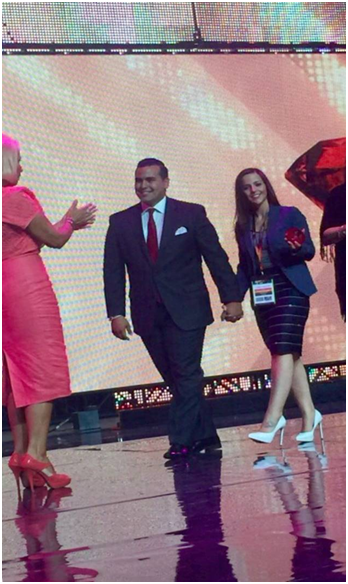 Having successfully adopted the ORGANO™ principle based leadership into their lives, Daniel and Talitta proclaim; "We now have peace in our lives and challenges no longer cause us worry or distress, because ORGANO has taught us – that there's no way to happiness – happiness is the way." This amazing couple has also qualified to Go All The Way Up with their fellow OG Global Family members on all of the world class incentive trips hosted by ORGANO™!  And as Daniel and Talitta have learned firsthand, "as one of the fastest growing global network marketing companies in the world, nothing compares to the opportunity that is ORGANO™ and the proven system that has allowed us to build our own business and live the Number One Lifestyle in the World." #WeAreOrgano